With software and cutting-edge technologies standing at the brim of the explosion, young and experienced aspirants, one and all, are chasing to land on to the top high paying tech jobs. No one is looking for a package of less than 5 golden figures. Agreed, we all are in this race together!
Highest paying tech jobs!!! Everyone is searching for this!
Say, you are on the verge of completing your second year, when you see campus selections hopping in already at your campus with prep jobs and high-paying incentives! Sparklingly interesting!
So, which jobs should you select? What jobs are standing on the top of the high-paying tech jobs list?
Voyaging through the uncertainties of the pandemic situation, one thing that stands out as certain is that the tech jobs are the highest paid ones that are in vogue too. Here is a scrutinized list of the top 5 high-paying tech jobs that you can make your career in.
Data Scientist
Does a whole lot of information around you intrigue you?
Are you propelled to dig into details while learning facts?
Then you might be having a nerve for Data Science! You might have that inborn instinct to collect information and analyze it!
Topping the list, standing at first on our high-paying tech jobs we have Data Science jobs. Little wonder, would it present to you with all the buzz that it is making. From fake news detection to forest fire prediction and credit card fraud detection, a data scientist profile packs in all the cool hacks that we use as on today.
Interestingly, data that surrounds us in and out is just too much to be processed by the number of Data Scientists we have. That is to say, there is a significant gap in the demand and supply for skilled professionals.
"There seems to be a huge supply gap in data science talent!"

92% of Hiring Managers
Why should you start a career as a Data Scientist? [As it is the highest paying tech job of this century!]
There has been a 650% increase in data science jobs since 2012. While being estimated to evolve by about 28% new job positions through 2026. Also, around 11.5 million new jobs are already open in the market as of date.
To cut the crab, it is the most in-demand career option with a lucrative package and interesting job roles!
Well, the most tempting reasons why you should be choosing a career in Data Science are
Ever-growing & rapidly evolving field:
Enormous Job Opportunities with Huge Salaries:
Add power to Business:
Interesting and Diverse experience:
Also, Potential of Growth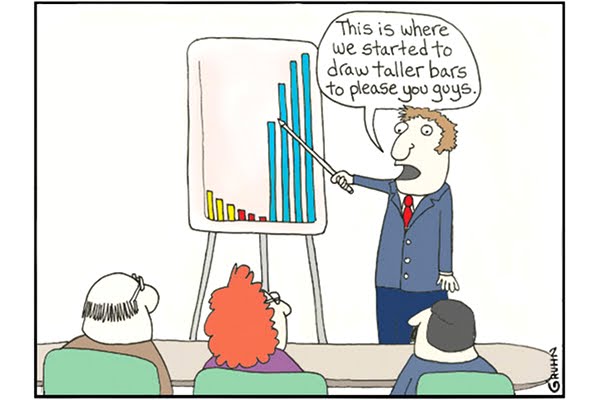 Now you might be wondering, exactly what does a Data Scientist do to stand out from other tech professionals? Well, quite simply they play with DATA!
Further, let's have a look at the roles and responsibilities of this highest paying tech job.
Data Scientist Roles & Responsibilities
To pack it in one sentence,
A Data Scientist is someone who can read, analyze, formulate, and implement DATA.
So, anybody who can do that would fit in one of the below-mentioned career profiles:
A Data Scientist,
Data Architect/ Engineer,
Database Manager,
Data Analyst,
Business Analyst, Statistician,
ETL,
Machine Learning Engineer,
Data Product Owner,
Big Data Engineer
Then, what should you get trained in to be counted one among the prolific Data Scientists?
Pre-requisite skills for Data Science Professionals
Like any other career, the higher your position, the greater suite of skills you'll need to carry to be successful. However, at an entry-level, there are certain skills you'll need to be proficient in, and these skills you need to curtain regardless of your role.
Maths & Statistics
Analytics & Modeling
Great Programming
Data Visualization
Excellent Communication
Intellectual Curiosity &
Machine Learning Know-how
Well, don't start jumping for joy already, that the list is almost achieved! There is a lot more to add-on to this start-up list.
What salary can a beginner Data Scientist expect?
"According to recruitment firm Michael Page's 2021 India Talent Trends report, data science professionals with 3-10 years of experience get annual salaries in the 25-65 lakh range, while those with more experience can command pay packages upwards of 1 crore."

India Today Feeds
Popular job review platform, Glassdoor mentions that the average salary range of Data Scientists varies from ₹7L- 12L/Annum, with an average of ₹10L for a level-2 data scientist. It goes higher than ₹12-14L for level-3.
Top companies like IBM, Accenture, Google, Capgemini, TCS, Infosys, and almost all companies out there are on the lookout for skilled Data Professionals. Make the most of this opportunity and jump in to become one at the earliest.
Play wisely with the huge amount of data out there and make your businesses utilize the idea to the fullest! Stand out as the most contemporary Data Scientist.
Now, let's move on to the next trending & high paying tech jobs that are in-demand.
Full Stack Web Development
Do you often wonder how the most responsive websites appear to be so creative? Are you a big-time fan of innovative web applications? Then you surely might be having tons of ideas that need a ground for performance. So, a Full-Stack Development, one of the top 5 high paying tech jobs might be your thing.
Often mimicked as a single man/woman army, Full Stack Developers are more or less expected to be all-rounders multi-tasking multi-dimensional job roles in a go! Vivaciously indulging and attracting most of the young talent today, a full stack developer career is on number 2 in our list of top 5 high-paying tech jobs.
Full-stack developers currently dominate as the most in-demand profession in the IT industry. Employers prefer to employ 38% of full-stack developers in their team compared to other IT professionals.

The 2020 HackerRank's Developer Skill report.
Why should you start a career as a Full Stack Developer?
Firstly, opting for full-stack development can be overwhelming. For the obvious reasons that the job role is packed with innumerable skills and demands you to be a jack of all trades. However, the basket full of jobs opens up a bunch of opportunities and perks for you. Here is why you should be choosing a Full Stack Developer career.
High Pay
Flexible Creativity
In-Demand
Caters the design phase and updates
Productive & interesting job profiles
So, what are the roles and responsibilities of a Full Stack Developer?
Full Stack Developer Responsibilities
A Full-Stack Developer is responsible for the below duties (but not limited to them):
Collaborate cross-functional teams
Support efforts from ideation to deployment/ DevOps
Prototyping and creating applications and/or websites
Design Client Side architecture
Also develop server-side architecture
Database and Server Administration
Delivering the customized end product
Taking responsibility of the complete website/application
Understand the compliance requirements
Looking at the positive side of it, no employer expects you to be an all-rounder all at once. Yes, you need to showcase these responsibilities for sure, but you get a chance to learn while you do. Just get started at it!
Elemental Skills for Full Stack Developers
Creative designing skills
Strong database & web storage fundamentals
HTML & CSS
JavaScript & JQuery
Other soft skills
Knowledge of Web Architecture
Above all a keen interest in Web Development
What salary can a beginner Full Stack Developer expect?
In India, the average beginner's salary of a Full Stack Developer is around 6-8 LPA. With time and expertise, one can expect 14-16 LPA. Achieving proficiency in different frameworks & technologies opens up a lot of opportunities in a variety of industries.
Businesses nowadays prefer to invest in Full-Stack Developers rather than hiring multiple professionals. It is cost-effective!
Premiere companies like IBM, Wipro, Cognizant Technology Solutions, Oracle, etc., hire Full Stack Developers for the development of highly optimized web applications & websites.
It is time to go an extra step creative and multitasking now! Spread your imaginations and portray them to deliver the best websites.
Okay, let's quickly jump ahead and find out which profession we have on our list at number 3.
Cybersecurity
It takes only 5 minutes for an internet-connected device to be hacked, be it a smartphone, an automobile computer, a smart TV, or a home control system.

Netscout report
In the world of the internet, where you tend to save & access everything on/from the cloud, the risk of a data breach or misuse is increased. Everyone should have a basic awareness of Cybercrimes and should be able to stand up to them. So, cybersecurity is in a way a requisite skill for 2023.
To top it, the high-profile job opportunities that the cyber world provides are a BIG CALLL to one and all.
Then if you wish to go ahead and build a career in Cybersecurity this is the time you should jump in and get trained.
Why should you start a Cybersecurity career?
While cybercrime damages are predicted to exceed a staggering $6 trillion by 2021, global spending on cybersecurity measures is projected to exceed $10 billion.
Practically unlimited growth
Vivid & interesting hob roles
Stay alert and abreast- memory booster
Personally and professionally safe
High-paid jobs
Evergreen industry
High job opportunities
Exciting & challenging field
That said, you would probably want to check what are the responsibilities of a cybersecurity expert? Check them out below.
Responsibilities of a Cybersecurity professional
Some of the responsibilities that you should take over as a cybersecurity expert are as follows:
Prevent information breaches in the organization
Set & implement user access controls
Ethical Hacking
Incident Response
Hacker Hunt
Monitor and identify unnatural activities
Perform regular audits
Interesting, isn't it? Then, are you ready enough to get started? Maybe the list below might help.
Basic Skills for Cybersecurity
Understanding of OS Concepts
Exposure to Python will be an added advantage
Knowledge of networking concepts such as DNS, TCP/IP
Comfortable with command-line tools
Basics of using Linux
Keen interest in new technologies with the research approach
That said, cybersecurity jobs are turning out to be extremely appealing careers.
How much salary can this high paying job offer to you?
We are sure, this is the question that will pop up in your mind. Well, Cybersecurity is crucial and every company has it in place. So, this job is really going to make your pockets the happiest! The average salary for a Cyber Security Specialist is 11L/Annum in India.
As per CNBC TV-18, in 2021 alone, 15,651 Indian websites have been hacked. That said the demand for cybersecurity professionals will only increase in the years to come. That means the future of cybersecurity careers is real bright.
Choose to become a Cybersecurity Professional and stand up to cybercrime with interesting job opportunities.
Cybercrimes are increasing in spite of the wide range of security that is implemented. That implies that the Black hat hackers are getting smarter at their work! Don't you want to counter-attack them or at least safeguard what's yours! Stand up to Cybercrimes by mastering Cybersecurity. With this job-guaranteed Cybersecurity Program, you can build a rock-solid Cybersecurity career now!
Automation Testing
Making the biggest buzz of all times, the Automation Testing positions are pushing down(not away) the manual testing opportunities. These jobs are trending because of the following reasons:
Why should you start a career in Automation Testing?
With an estimated growth of 14.2% CAGR in the next 5 years from 2021 to 2026, Automation Testing jobs offer a splendid aura of career! And, the shift from manual testing to advanced automation testing is majorly driven by Artificial Intelligence (AI) & Machine Learning (ML). The influence of visual AI on the performance of open-source test frameworks is considerable. Do you know? The impact on frameworks like Selenium, WebdriverIO, and Cypress showed 4.6 times better test stability, 5.9 times increase in test code efficiency, and 5.8 times faster authoring.
Automation Test Engineers choose to automate software testing as
It helps them with a reusable set of test cases.
Deployment & product launch speeds up, thereby giving back more output eventually.
More reliable & secure test outputs complete the overall process with ease.
The overall automation testing process reduces cost and efficiency.
Automation Testing job responsibilities
What are the roles that you can take up being trained in automation testing?
Top companies like Facebook, Microsoft. Cognizant, HP, Accenture hire professionals for the roles that include
Software Test Engineer
Automation Test Engineer
QA Analyst
Software Development Engineer in Test
API Tester
Performance Test Engineer
Database Tester
Back End Tester, and more.
Preliminary Skills for Automation Testing
Some of the prerequisites that you need to stand up to are as follows:
Proficiency in programming languages & Coding
Understanding of Automation and robotics
Keen interest in Artificial intelligence and machine learning
Project management skills
Knowledge of Agile, cloud, and DevOps
Analytical and problem-solving skills
Communication and leadership skills
Solid understanding of computer programming and software development
Excellent organizational skills and attention to detail
Creative thinking skills
And, a desire to continually upgrade technical knowledge
What salary can a beginner Automation Testing Engineer expect?
The average salary of a QA Automation Engineer in India is around 5.5L/Annum, which is pretty cool, to begin with, isn't it? Whereas, the Senior Automation Engineers can expect anywhere from 8L/Annum onwards. So, which companies lookout for Test Automation Engineers? Top companies Capgemini, Tata Consultancy Services, Cognizant Technology Solutions, LTI., Tech Mahindra, Akamai, Microsoft, etc., hire Automation Test Engineers.
Data Engineering
Often confused to be a term that sinks in with Data Scientist, Data Engineering can be coiled up to the preliminary process of receiving and processing Data. Data Engineers design and provide pipelines that refurbish & present data into a highly usable format for the end-users of it say the Data Scientists.
So, collecting the relevant data from the huge amount of structured and unstructured DATA present all around is only the first step of the process. Cleaning the data, Analyzing it, Processing it, and then presenting it takes a whole deal of work.
Why should you start a career in Data Engineering?
It's technically the backbone of Data Science. Both rewarding & challenging at the same time, a Data Engineering role is seeing a sky-high rise over the past few years. This trend is going to just grow. This high-paying tech job will help in multifold dimeters and master Data Engineering is worthwhile.
Data Scientist roles are much hyped and for the right reasons though. But Data Engineering roles stand no behind in the race. For your information, LinkedIn's 2020 Emerging Jobs Report ranked Data Engineer jobs right beside the Data Scientist and Machine Learning Engineer roles.
What are the responsibilities of a Data Engineer
Amongst the many responsibilities of a Data Engineer, some of the responsibilities are as follows:
Accessing, collecting, auditing, and cleaning data
Learn to design data models,
Build data warehouses and data lakes,
Creating and maintaining efficient databases
Automating data pipelines,
Work with massive datasets
Then, let's have a look at the skills that are must-have for a Data Engineer.
What eligibility should you possess for this high paying tech job?
The above responsibilities stress the need for a beginner to possess good knowledge in programming languages & database management. So, to start with one should possess the below skills
SQL, Python, and R
Warehousing solutions
Use of ETL (Extract, Transfer, Load) tools
Hands-on in Hive, Hadoop, Spark, NoSQL,
Other high-tech tools for data storage and manipulation
What salary can you expect as a Data Engineer?
Data Engineer salary in India ranges between ₹ 2.9 Lakhs to ₹ 22.0 Lakhs with an average annual salary of ₹ 8.4 Lakhs.
Wrapping Up
So, these are the top 5 high paying tech jobs on our list. Which one are you choosing today? Check each career option. Tally with all the related data and figure out which is your path of interest.
Comment below and let us know which is your area of interest. Also, check our courses here for more details.
Have a query? Please share your contact details and we will get back to you soon.