As an EdTech, helping students make their grand entry into ravishing tech careers, we often receive queries asking, "Is 30 really too old to start a career as a developer?
And mostly our Experts go worried like this, "Oh NO NO NO! Who said that???"
In fact, it turns out a LOT of developers got their first tech job in their 30s, 40s, and 50s. Yes! While there are exemplary figures like Mark Zuckerberg, Bill Gates, Daphne Koller, etc., who started their programming journey too early in their life; there are several others who did otherwise. The coding careers of Aimee Morgan (Senior Software Reliability Engineer at Waymo), Bill Barnett (Co-Founder at Launch Scout), and others are good anecdotes for you!
[I sincerely hope these tech geeks, don't mind me using their names, here in my blog. I personally felt that a great inspiration and am sharing their names just to make other aspirants identify some live figures, who made it a hit in their programming career though they started late in coding.]
By the way, has age made any difference, in any career for that matter? How can we forget about those competitive banks or government job exams that demand you to be younger than 30? Or even the Military jobs that see a pack up around 45 years. Apart from that most of the career options that we have today seem to be ageless and career-loaded opportunities.
Age is just a number!
So, the question- "Is 30 really too old to start a career as a developer?" does not make much sense, you see.
There is absolutely no age barrier when starting a tech career. Moreover, it's never too late to learn to code.
Try asking your question to these programmers.
Wendy Zenone, who always aspired to be a software engineer, is the perfect example, portraying that hard work, determination, and grit are what it takes to make a successful career change into tech. A wife and a mother at 38 started her career as Aesthetician and is now an Associate Application Security Engineer at Lending Club (a kind of eBay for loans) in San Francisco.
So, ask Wendy Zenone, "How does it feel being a developer after 40?"
"As a mother in her mid-thirties, I didn't have the luxury of time that someone in their early twenties may have. I started looking into internships and found an internship with a PR company. I worked with it for a few months, and then I got a call from Facebook. They offered me a position with the Ads department. I started asking some of the engineers at Facebook about how I can learn how to code and what is it like to have that job. One engineer said, "It takes a lot of practice" and showed me how he fixes bugs in the code. Not everyone is that encouraging or helpful, unfortunately. I looked into Hackbright, an all-coding female boot camp. But received an email that said I was not accepted and to try again in six months. My second interview was much better and I was accepted! After I graduated, I went through many interviews. I was going through multiple software engineering position interviews".

– Wendy Zenone
When asked – "Is 30 really too old to start a career as a developer?"
See what Sara Powell, a developer at ePublishing in San Francisco, is someone who formed her coding career considerably late! Sara Powell wore multiple hats in her professional career, ranging from acupuncture to nonprofit and business administration.
"Invest in yourself. I learn something new every hour, no joke. What I am mostly looking forward to is learning and becoming a better engineer every day. I have a long-term goal of creating a piece of software that will be useful for organizations like the Innocence Project, Missing and Exploited Children or homeless organizations, poverty abatement and battered women's advocates".
– Sara Powell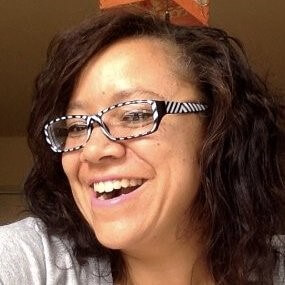 Which Programming language is best for you?
Speaking about a coding career, where exactly do you get started? How do you go about and choose the programming language that suits you the best?
Being a coding aspirant, the most challenging part is deciding on what programming language to master. It is vital to choose the language that best suits you, based on your skills and interests. You should pick the programming languages based on your interest. Among the top programming languages like Python, C, C++, Java, HTML/CSS, PHP, etc., Python remains the most popular and dramatically adopted programming language.
Want to read about Programming languages: Read here. Become a junior developer at 30.
While it is always best to consult a career coach or an expert who can advise you best, you may anytime dig deeper and find out what programming language will suffice your project ideas!

And how do you start learning any programming language?
Becoming a software engineer at 30? How to learn any programming language easily: Read here.
The toughest job is to get started! Be that about learning any programming language or just playing football! Getting out and putting your first step is the trigger. If you do it well, you are off to a great start. Then, only you can stop yourself from getting down the ladder you see!
Hard work, pertinence, and the undying will would keep you climbing through every possibility then.
And, figuring out which programming language can work the best work out for your project is the first step to a progressive project.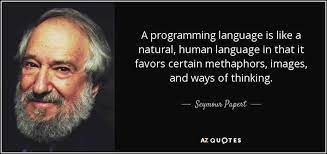 Do you know which are the best programming languages for web development: Read here.
We also heard this, "at 49, am I too old to become a junior web developer". You really can!
Which tech career do you prefer?
To top of the possibilities in the tech field, there are innumerable opportunities out in the market today. But you do not need to be overwhelmed, you have equal options to help you decide what is best for you. Need any help, we are right behind!
So, when are you planning to step into programming?
We hope you found a relevant answer to "Is 30 really too old to start a career as a developer?"
Because any time is the best time to start a programming career! Let me tell you tech careers are booming and making a roar with the highest packages! Now it's not only a happy pocket but also an intriguing career calling out to you.
Wish to find out the high-paying tech jobs: Read here.
Again, do you wish to take your coding journey to the next level? Then you should check here: Master Tech Skills with Zen Class from GUVI.
Well, we are always eager to hear from you. How about a quick talk? Leave your contact and we will get back to you.
So, what do you think? Is 30 really too old to start a career as a developer? Comment and let us know your thoughts!