Is Full Stack Development your dream career? Do you wish to be that all-rounder Full Stack Developer? Then walk through with us to find out the statistics, and answer all the wh questions pertaining to Full Stack Development and GUVI's Zen Classes!
Why choose to be a Full Stack Developer?
As per National Skills Network, the Full Stack Development career is the hottest profession in 2021. Statistics also state that the demand for Full Stack Developers has increased by 30% in the past year.
As per the United States Bureau of Labour Statistics, by the year 2024, around 8,53,000 Full Stack Developer job roles are anticipated to open up in the tech industry. In addition to the predicted growth in the multi-dimensional job, these Full Stack Developer roles will present countless job opportunities. This could be owing to the fact that companies are constantly striving to optimize resource costs. In the same vein, companies are trying to hire professionals who understand the applications at every layer and stand capable to handle the complete project.
All that said, the year 2021 is the most suitable time to build your career as a Full Stack Developer.
Full Stack Development in GUVI Zen Classes: All that you would like to know!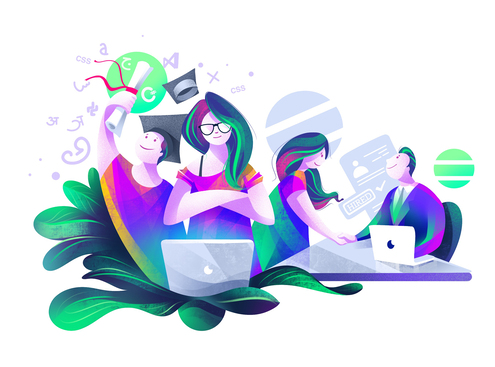 If you are one of those tech geeks or coding-all-time-lovers, then you ought to start working on your web development skills! Because the competition is really going to be rising every single day. Bidding the same rising demand for Full Stack Developers, GUVI has carefully curated Zen Class Full Stack Development Bootcamp. It is the place where you can Learn, Practice on multiple platforms, Master the skill, Showcase your talent, and Get Hired! Yes, it is an all-in-one Bootcamp that will lead your way to an exotic Full Stack Development career.
To be precise, Zen Class is one of the industry's leading Project-Based Full Stack Development
Programs. The best thing about our classes is the 100% Job Placement Support that it provides to Full Stack Developers.
Conducted by an IIT Madras incubated company Zen Class is a foundation institution by Ex-Paypal Employees and Industry Proficients with decades of expertise.
How to enrol for Full Stack Development in Zen Class GUVI?
Students are the priority in Zen Class. Ease in getting into the classes and from thereupon into a lucrative job is the prime responsibility. That is to say, the enrolling process and further processes till job procurement are systematic and in alignment with company procedures. Our classes constitute 3 phases as follows.
Phase 1: Pre-BootCamp Phase
This is a phase where you get ready to start your Full Stack Development coaching. So, it is a preparatory phase.
Step 1:
Book your seat with ₹5500/-. This amount is 100% Refundable.
Step 2:
Attend the Pre-BootCamp JS Sessions. This Bootcamp is 6 weekdays / 3 weekends sessions.
Step 3:
After finishing the Pre-Bootcamp, your next step is to make sure to pass the JS Assessment. If you pass then Hurray! So, you get promoted to the next level. However, if you fail this assessment then don't worry you will still receive the Refund of your Booking Fees.
Step 4:
Upon clearing the assessment you can pay the remaining fees and get a pass to Proceed to BootCamp.
Phase 2: Zen Class Full Stack Development BootCamp Phase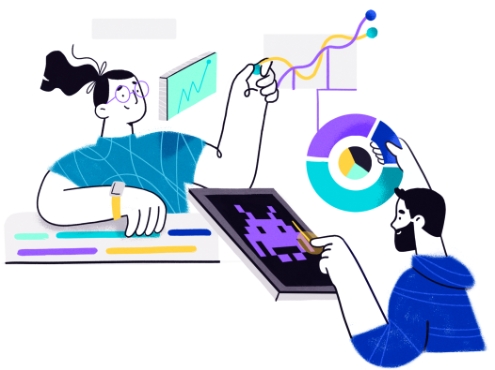 This is the Bootcamp phase wherein you actually get trained to become a PRO Full Stack Developer. Then, you get the requisite tutoring, practice, and exposure to the interview processes.
Step 1:
Online BootCamp Sessions. These are 3-month Weekday / 5-month Weekend sessions.
Step 2:
GUVI's Coding Practise Platforms are unique and stand out from the rest. So, this is the place wherein your can practice to perfection. To be precise, CodeKata, WebKata, and MicroArc are the platforms that you can exercise on.
Step 3:
Hands-on Industry Projects + Bi-weekly Hackathons. Your practice marathons start here. Along with, Mock interviews, Zen Class also provides you with Compensation Management. In short, this is your peak phase wherein you can make or break your tech career.
Step 4:
To polish your recently acquired Full Stack Development skills, you then receive Technical Mentorship from Industry Experts. You are also provided with Periodic developer Meetups. These mentorships include mentoring through experts from companies like Google, Microsoft, Flipkart, Zoho & Freshworks, etc. So, this ensures and sets the process for placing learners in top companies with high salaries.
Step 5:
After all the learning, practice, and hackathon sessions, you get ready to face the placement Interview Eligibility Test by Mentors. And thereupon can proceed to the Placement Phase
Phase 3: Zen Full Stack Developer Placement Phase
Now, when the Tech-Skilled Zen Class Learner enters the Placement Window, we extend exclusive skill-based
Job Notifications to the learner. The Zen Class learner who then turns out to be Company-specific & Job-ready with all expectations set, learner hits Interviews as much polished and confident!
Why Zen Class is the best Full Stack Development BootCamp?
175% HIKE
₹21L Highest Salary
200+ Hiring Partners
360° Best Hiring Experts
100% Job Placement Support
Globally-Recognized Certificates
This Full Stack Developer Program is designed to cover every technology in depth that leads to becoming a successful Full Stack Developer. To learn the technologies associated with Full Stack Development and gain expertise in Front End, Back End, Database & all related developments click here.
Instalments and EMI options
Zen Class is where you can get skilled at Affordable Installments, too!
You can start with easy EMI options of 3, 6, & 9 Months.
Certification?
Earn Industry Recognized certifications as soon as you complete every course. Add them to your portfolio, LinkedIn, or Naukri. And thereby increment your chances of professional reach by 100%.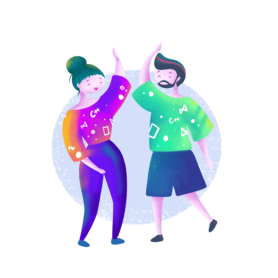 What are the eligibility criteria?
No – Eligibility / Restrictions!!! Yes! Any interested individual who is aspiring to get a job in the IT industry as a Full Stack Developer is welcome. Working Professionals in any domain such as sales, marketing, teaching, IT, etc who wish to switch their career into Full Stack Development can come in too!
Above all, you will procure the essential Full Stack Development skills from Zen Class. And get to build a portfolio of real-time projects. So, don't miss the opportunity to elevate your Full Stack Development career!
Click here to register to Zen Class GUVI
Explore GUVI here!
Like to know more about GUVI Zen Class- Full Stack Development? Fill out the form and submit it. We will get back to you at the earliest. Become a Full Stack Developer in 90 days!
Full