Every industry needs business analytics to manage data records that could lead to business development. According to several reports, more than 65% of companies use business analytics to tailor competitive strategies for their success. To generate the records and visualize them, you need to dig deeper to light hidden data insights.
With the increase in the need for business analytics, the business analytics skills required to become one are essential to know. In this article, we'll be discussing some of the most-wanted and top skills that business analytics should follow. Let's read ahead and get to know about business analytics and the skillset needed to become one.
What is a Business Analytics?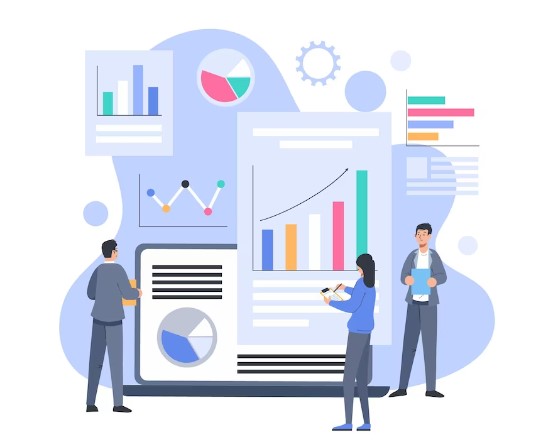 Business Analytics is the process of transforming data into insights to scale up business objectives. It contains a set of disciplines and technologies for solving business problems using data analysis, statistical models, etc. Some of the tools used for business analytics are data management and visualization, data mining, and optimization.
They are tailored to meet business demands and help industries reach success. They require skillsets using which you do predictive analysis and meet business objectives.
The average salary of a business analytics professional in India ranges from 4LPA to 15LPA, on the basis of their experience.
If you want to grow your career in business analytics, here's a master course that covers every concept in detail and makes you industry-ready. Dwell into this high-rated course offered by Guvi – Master's in Business Analytics and Digital Marketing which is available in English and Tamil.
Top 9 Business Analytics Skills You Should Know
Now that you know about business analytics, let's explore and read about some of the most important skills for business analytics –
1. Understanding the Business Objectives
When it comes to business analytics, you should have a clear picture of business objectives – the goals and motives it has. It is the first step in business analytics. Before knowing the major objective of an industry, you cannot work on its growth. Therefore, understanding the business objective is the key skill you must possess.
You should have a crystal clear picture of what factors companies' growth is dependent upon. You should recognize the problems and challenges businesses face that could become a hindrance to their growth. Once you're clear on that, analyzing and working on it becomes easy and you can come up with a desirable outcome.
2. Statistical Tools
Another important skill for business analytics is knowledge of statistical tools. Statistical tools are important tools that make your work easy by working with data manipulation. It helps to collect and analyze samples of data to identify patterns and trends which helps in making business decisions.
They are also effective at analyzing, describing, summarizing, and comparing data of different organizations to predict the challenges to be faced so as to bring a fruitful result. You should have a good knowledge of the tools and also how to use them effectively. Some of the statistical tools are SAS, Mathematica, Sage, etc.
3. Programming Languages
Programming languages are the most important skill for everyone who's in the tech field. Programming languages help you to perform data analytics quickly and efficiently. You should have an excellent knowledge of programming languages for business analytics so as to develop a better solution.
Python and R are the most preferred programming language you should know if you're working in business analytics. Operations like data manipulation, analytics, and data visualization are easier using Python and R. It is beneficial to analyze big data sets if you're good at Python or R and that is they are the most demanding ones.
Also, read about the 6 Reasons Business Analytics Makes Digital Marketing Powerful
4. Database
Database is the most important skill set for business analytics. The knowledge of databases is extremely important for all analytics professionals. One such database which could be used is SQL. To extract and analyze data to develop visualizations for presentation, SQL queries are used. Business analytics are required to work with structured data formats hence, you should also have a good grip and a sound knowledge of relational databases (SQL, MySQL, OracleDB).
To access, analyze, and retrieve data, SQL is an important skill you must possess to grow your career in business analytics. Having hands-on experience is a bonus for business analytics. Using SQL can help you in determining the business progress and will also lead to continuous business growth.
5. Microsoft Excel
The next important skill you must possess as a business analytics professional is the knowledge of MS Excel. MS Excel is a software with which you can analyze and plot data. Also, it performs complex mathematical and statistical functions using some simple formulas. The best thing about MS Excel is that you also get a detailed report of analyzed data for the business.
MS Excel comes with tons of benefits for business analytics which could lead to business growth. You must a complete hands-on experience with MS Excel so as to work effectively and bring success to the business.
6. Communication
Communication is another key skill that is most required for business analytics. No matter how effectively you have worked on but if you're not good at communicating it to your clients, there's no use for it. You should have a proper communication skillset so as to present it confidently and also to avoid any confusion.
Since the main role of business analytics is to provide solutions for business development, therefore, you must be able to present your findings precisely in front of the client. To have a clear understanding of the business objectives and work towards them, it is good to have proper communication.
7. Data Visualization
Data plays an important role in business growth, therefore to visualize it and come up with an effective result is very important for business. Data visualization is another important skill set you should have for business analytics. It converts raw data into meaningful and actionable one.
It helps to assist clients to understand the data and make strategic paths to meet industry needs. You must possess this skill if you're looking to get into the business analytics profession.
8. Creation of Reports and Dashboards
Next comes creating reports and dashboards for the business to compare with the previous report and identify the changes. You should know how to create reports and dashboards for the data that has been generated. Reports make it clear in understanding the different factors responsible for the growth of the company.
Data mentioned in the report should be structured, clear, and understandable for presentations. Basic knowledge of tools like Tableau and Power BI is recommended to generate reports for business needs.
9. Documentation
Your methods followed to achieve business goals are of no use unless you have a detailed document mentioning everything. Documentation is needed to analyze data and make reports. It consists of the project teaching and results. You must have knowledge of PowerPoint or MS Excel to create efficient and compelling documentation.
Maintaining a proper document can also help future professionals to learn from it and not repeat the same mistake which was a hindrance to business growth. In short, it can be used as a reference for others for a clear understanding which could lead to making better decisions in the future.
Conclusion
As industries tend to scale up, millions of data are being generated. Hence, to manage it, we need business analytics professionals to work on it and bring effective results. You need important skills to work on it which are mentioned above very clearly. So, if you're willing to work as a business analytics professional, do check out if you have got these required skills. Learn these skills and work towards bringing a better solution to the industry.
FAQs
Q1. What are the top 3 skills for business analytics?
Ans. The three important skills for business analytics are critical thinking, problem-solving, and decision-making leading to the industry's growth.
Q2. What are the types of business analytics?
Ans. There are 4 types of business analytics –
1. Descriptive Analytics
2. Diagnostic Analytics
3. Predictive Analytics
4. Prescriptive Analytics
Q3. Is SQL required for business analytics?
Ans. Yes, it is. SQL is the most important and fundamental skill, business analytics professionals must possess to work on data manipulation and bring effective changes in the company.