Data scientists are the creators behind transforming the raw data into edible data insights. These data insights are supplements for the growth of modern businesses today. But in this highly competitive job market, how do companies identify the best data scientists that suit specific business needs? That's where the impact of certification programs on hiring data scientists comes in.
In today's data-driven world, the demand for data scientists is spiking. Organizations are constantly searching for data minds with the unique skills and expertise required to harness the power of data.
In this blog, we will explore the impact of certification programs on hiring data scientists, delving into eight essential categories that provide valuable insights for employers and job aspirants. Read on!
What are Certificate Programs?
Certificate programs are short-term, online/offline educational programs that provide specialized knowledge and skill training in a specific field or industry and acknowledge the expertise with a certificate. Certification courses are basically shorter than degree programs designed to prepare individuals for a specific job or career.
These programs are specially curated by subject matter experts or reputed institutes from the educational stream to equip interested people with practical skills and expertise. These programs help either kickstart one's career in a particular domain or enhance one's existing skill set to advance in the existing career.
These certificate programs have a huge impact on the growth of learners as well as employers. Let us find out the impact of certification programs on hiring data scientists from this blog.
Impact of Certification Programs on Hiring Data Scientists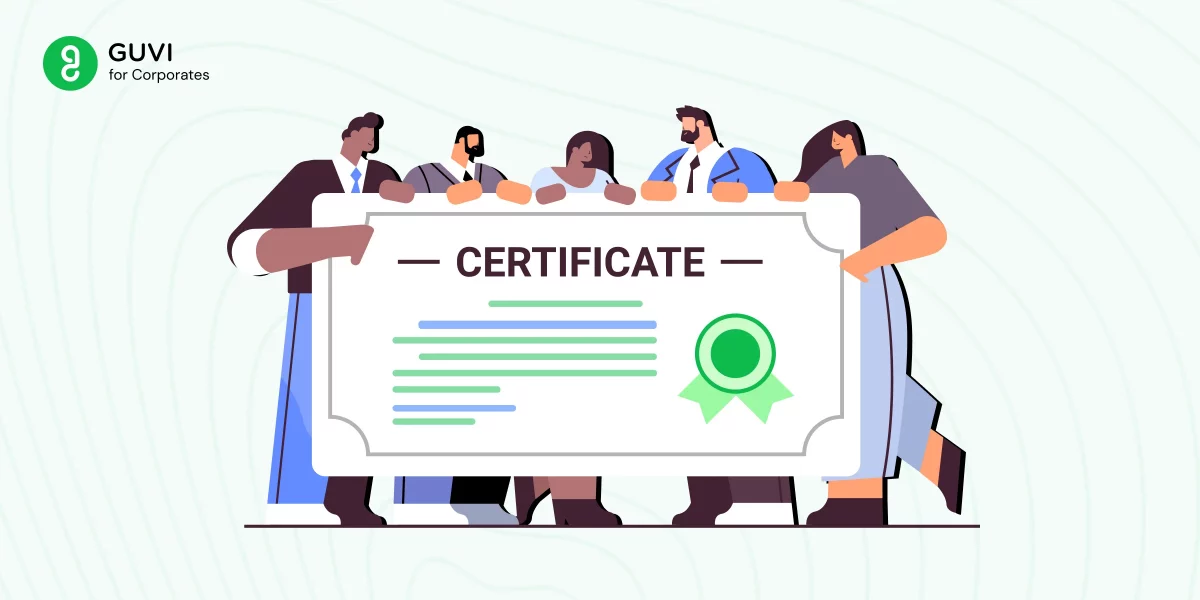 Data science certifications have become increasingly important for both job seekers and employers. It has emerged to be a training program for the candidates to bring the best data skills in them. Here are the categories that have the impact of the certification Programs on Hiring Data Scientists:
Industry Recognition
Employers look for data science certifications as a way to ensure that they are hiring a competent data scientist who can help them break down data into actionable insights for efficient decision-making.
Certification programs often come with industry-wide recognition. They act as a stamp of approval from reputable organizations and industry experts signifying, that the certificate holder meets a specific standard of competence in Data Science concepts. On the other hand, it is a half-done job for recruiters.
In a research held by the International Labour Organization to study the potential impact of skills recognition systems on labor markets, under the category of labor market impact measurement in the IT sector, it is stated that 65% of employers use IT certifications to differentiate between equally qualified candidates.
So, a candidate who holds a certification from a prominent institution or an industry leader is considered promising because the certification is seen as a reliable indicator of the candidate's competence.
Skill Validation
Skill validation is more related to the impact of certification programs on hiring data scientists. Candidates with recognized certifications possess in-demand skills and competence compared to the ones with no certification. It is a fact that certified data scientists hold better skill validation.
They hold proficiency in essential concepts, tools, and techniques used in data science. This reassures recruiters that the candidate possesses the necessary foundational knowledge.
Some of the skills and expertise possessed by certified data scientists include Power BI, NumPy, Machine Learning, NLP, Tableau, Pandas, Python, MongoDB, Analytical skills, problem-solving skills, communication skills, and more.
Up-to-Date Skill Set
Employers can hire Data scientists with expertise in on-demand technologies and up-to-date skill sets. Certification programs often require candidates to stay updated with the latest trends and technologies for today's rapidly changing business landscapes.
Employers benefit from this by hiring data scientists who are more likely to have current knowledge, which is crucial in this dynamic industry.
Specialization
Certification programs often offer specialization trials, allowing candidates to focus on specific areas of data science. This helps employers find data scientists with expertise in particular streams like machine learning, big data analysis, data visualization, and more, tailored to their current business needs.
Cost-Effective
The cost reduction impact of certification programs on hiring data scientists is commonly low. Hiring and training data scientists for businesses can be expensive. Recognizable certifications act as a cost-effective means to ensure that the candidate possesses the necessary skills and knowledge, reducing the need for extensive training.
Time-Saving
Companies can reasonably reduce the time taken to hire and train a candidate when they go for candidates with certification.
When the candidate is certified by a reputable course provider, it means that he or she can pass any basic to intermediate level screening test and training session for the data science role. So, the companies can save the maximum time and resources involved in training the selected candidate.
Also Read: 9 Benefits of Partnering with Technical Training Program
Efficient Recruitment Process
For employers, certifications can streamline the recruitment process. When candidates hold globally recognized certifications from reputed providers, it becomes hassle-free for companies to shortlist potential candidates. This efficiency can save time, cost, and resources.
Since these certifications focus on pre-interview essentials like interest in the role, basic knowledge of concepts, shortlisting rounds, project experience, and more, companies can only focus deeper on understanding the candidate's motivation and efficiency in the role. This will navigate companies to the final step of hiring the right data scientists for their specified business needs.
Want to hire highly skilled Data Scientists for your business?
Explore GUVI for Corporates – Tech Hiring and hire a Zen Class and IIT-certified Data Scientist with ease.
With GUVI's customized hiring services, Businesses can save up to 70% on their cost-per-acquisition and fasten their pre-employment screening. Also, they can hire expert-trained freshers, or mid-to-senior level seasoned tech candidates with strong technical and communication skills at a reasonable cost.
The candidates presented for the companies are trained by GUVI's Zen Class career programs for up to 6 months. They are certified by our IIT experts after the successful completion of lessons and dedicated projects.
Here's how GUVI for corporates is revolutionizing hiring!
Hire Trained and Certified Candidates who can join immediately
Hire candidates with no location constraints as we have candidates from across regions
Diversified candidate portfolio for every hiring requirement
Close a job posting within a week's time
Resolve queries by our dedicated corporate relations team
Attract top companies with higher job closure ratios by collaborating with us
High Employee Retention
Certified data scientists often have a higher job satisfaction rate, as they are confident in their skills and expertise. This can lead to increased employee retention, saving organizations the costs associated with high turnover. Moreover, recognizing the certification and efforts of the candidate and employing them is the biggest motivation for the employee to stay longer with the company.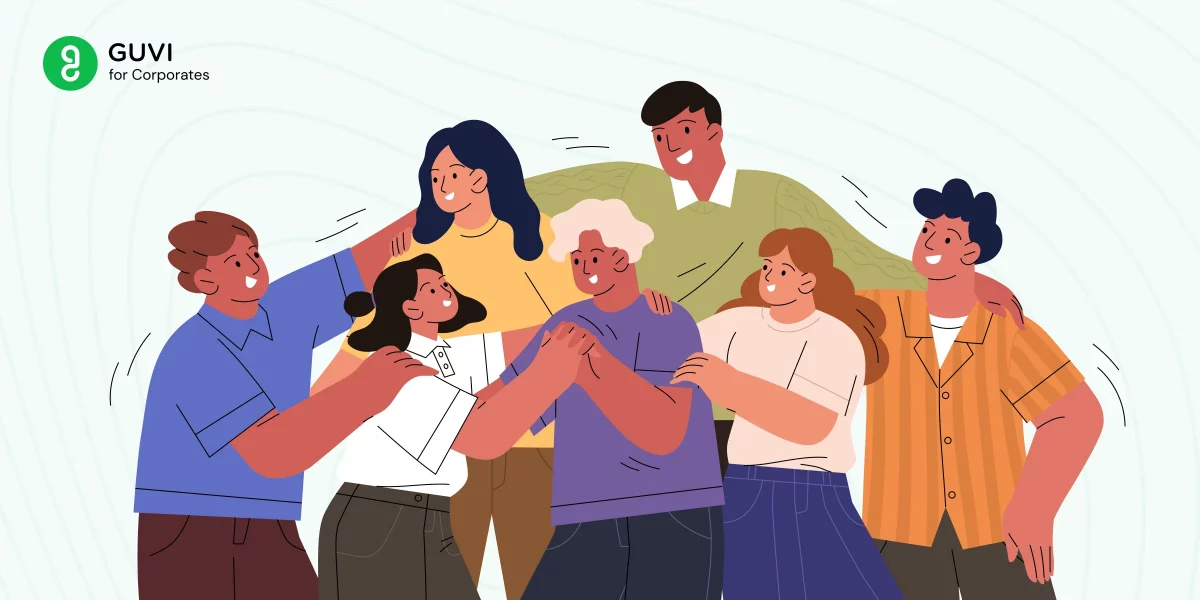 Also Read: The Impact of Remote Work in Hiring Tech Professionals
Wrapping Up
Certification is a win-win for both employers and candidates. In the data science landscape, the impact of certification programs on hiring data scientists can't be neglected. Certifications offer a structured, recognized, and efficient means of assessing a candidate's skills and knowledge. They offer benefits to both job seekers and employers.
With Data Science emerging to be the buzzword of the tech industry, the role of certification programs in the hiring process is more significant than ever before. It is better to conclude by saying that certifications should be considered a boon by both employers and learners as the impact of certification programs on hiring data scientists is more significant than ever before.
So, What challenges have you faced in the hiring process as an employer? Did certifications bring the right hires for you? Let's continue the conversation in the comments below!
Also Explore: IIT-M Certified Advanced Programming Professional & Master Data Science
FAQs
1. What are some well-known data science certification programs that employers recognize?
Popular data science certification programs include courses offered by GUVI- Zen Class, Coursera, edX, Udemy, and more.
2. Are online data science certifications as valuable as traditional university degrees?
Yes! Especially if the certifications are from reputable sources and offer practical skills, they are often considered valuable.
3. How important is hands-on experience compared to certifications when hiring data scientists?
Hands-on training is important. However, an ideal candidate's certifications reflect practical knowledge and skills gained during training from a reputable course provider.
4. How can certifications contribute to employee retention?
Since certified data scientists are more confident in their roles, they enjoy higher job satisfaction and this will result in improved employee retention rates for the employer.
5. What should employers consider when reviewing a candidate's certification?
Employers should cross-check the certification's content, validity, the reputation of the institution that issued it, and if the course syllabus matches the Skill set required for the job.