Once upon a time every young boy's first choice Mechanical Engineering is now on the verge of getting ignored by many. Is Mechanical Engineering dead in India? Or is it about to die?
No not at all!
We agree, digitalization is making all the big noise now and most of the traditional fields of engineering and development seems to be slightly side-tracked. However, not many modern developments can stand true without the basic foundation of their existence.
What we imply to say is, it's true that modern self-driving cars are a fantasy today but without the 'CAR' a self-driving one cannot exist! Does that make a point?
Along the same lines, let us understand why the question "Is Mechanical Engineering dead in India?" stands irrelevant, whatsoever.
"Once in High Demand, Civil and Mechanical Engineering Lose Out to New-Age Tech Courses: Report"- says NEWS18. Maybe the trend is a bit shifting, but not going anywhere.
Mechanical Engineering: Evergreen Field of Engineering
This traditional and one of the oldest fields of engineering comprises thermodynamics, fluids, mechanics, and structural analysis. Mechanical Engineering is employed to produce some of the best and most efficient state-of-the-art automobiles, manufacturing units, planes, and other industrial apparatus.
Moreover, Mechanical engineers contribute extensively to the development of power equipment, engines, and complicated machinery systems, in addition to machinery and vehicles.
Mechanical engineers are responsible for not only the design and manufacture of machinery and equipment but also its maintenance and testing. Well, that's not all! There are these less-explored disciplines such as robotics, mechatronics, nanotechnology, and more those frame a modern platform for mechanical engineers swiftly gearing pace.
Mechanical engineering: New trends
Yes, we agree, many a time we have mentioned how Mechanical Engineering students are rolling their pathways to enter into the field of advanced technologies more aligned to software development. However, we would like to bring to your notice that technology sees the sky, most of the time, due to the underlying core engineering backgrounds.
If you think the scope of Mechanical engineering is restricted to the design and testing of large machinery and equipment, then dear friend you are mistaken.
Advanced technological improvements are bringing in new horizons of changes in the Mechanical stream of engineering. There are multiple modern disciplines in mechanical engineering that are encouraging young engineers to pave their way into this vivacious field.
Robotics, novel materials, nanotechnology, computer-aided design, geomechanics, and others are a few others that we like to mention here. Now if you dig further, you will understand that Robotics and mechatronics are two dramatically favoured sectors, both of which amalgamate mechanical engineering knowledge with other disciplines, giving a good thought to cutting-edge technologies.
Mechanical Engineering: Current scenario & potential
As per Ambition Box, the Mechanical Engineer's salary in India ranges between ₹ 1.4 Lakhs to ₹ 7.5 Lakhs with an average annual salary of ₹ 3.2 Lakhs.
Now that looks way less than what software engineers earn as of date. And that is the reason why youngsters are turning their interests more likely towards cutting-edge technologies as compared to mechanical or electrical engineering.
However, knowledge in robotics, robotics process automation(RPA), mechatronics, and a thorough understanding of electrical systems can make your career reach its peak with handsome salaries and ample job opportunities.
And as per Deloitte's analysis, India will enrich its position in the manufacturing sector, creating innumerable new prospects for mechanical engineers. Now, that is yet another positive sign that leads to the conclusion: No! Mechanical Engineering is not dying in India any sooner.
Job Roles & Responsibilities for Mechanical Engineers
So, let's have a look at the current mechanical engineering job marketplace. It appears that the scope is wide and widening further.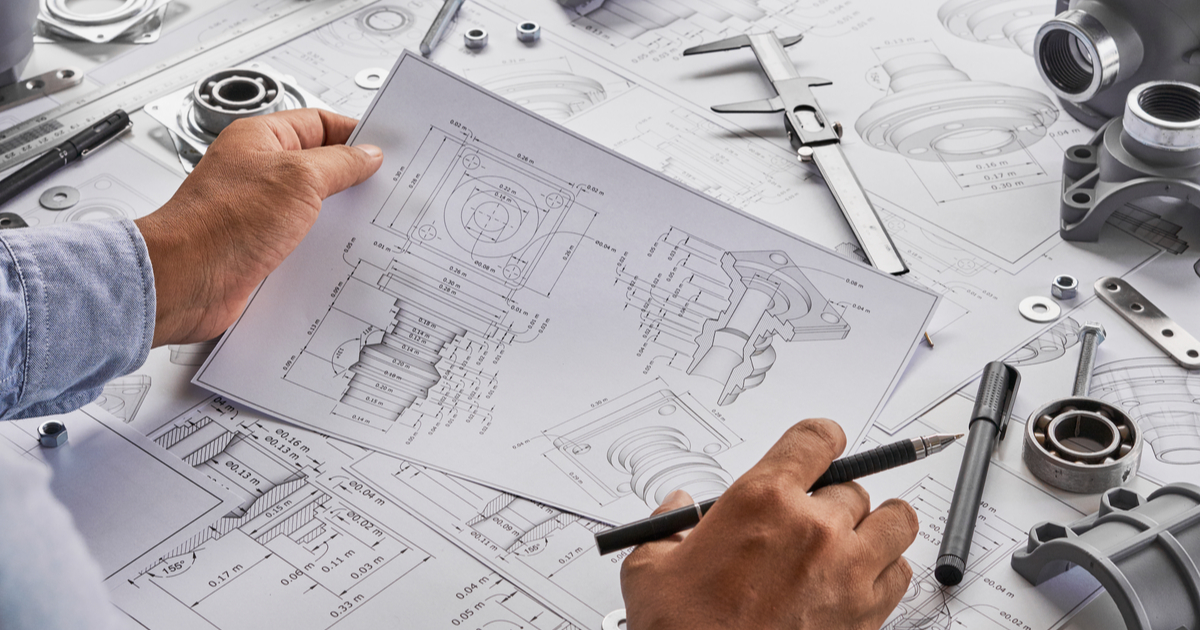 Design
As a Mechanical Engineer designing, one would generate technical sketches using tools or computers.
For Designing, Mechanical Engineers can also use computer-aided design software.
Production
In this job role, an engineer would incorporate manufacturing techniques.
Also, a mechanical engineer has to imbibe the production processes in the manufacturing of machines and their components.
Analysis and Testing
Primarily, analyse and test machine parts, systems, and equipment.
An engineer's job here would also involve checking for defects that may have arisen during the production or design stages
Installation & Maintenance
A mechanical engineer would be employed in installing machine parts in an industrial setting.
Maintainance of the same would be another core responsibility of mechanical engineers in this industry.
Automobile Manufacturing
Ever since the invention of automobiles, mechanical engineers have witnessed their fair chance of opportunities and careers in the same industry. Undoubtedly, it is the most rewarding and challenging career a mechanical engineer might look up to.
Research and development of transportation systems.
Design and manufacturing.
Maintenance.
After reading Is Mechanical Engineering dead in India?, also read: Automobile Eng. to Software Developer
Aerospace Sector
One of the core areas of creativity and ideas
Producing flying automobiles
Design, development, and assembling of reusable satellites and rockets.
From design through manufacturing, testing, and R&D that applies physics, aerodynamics, and dynamics to improve system design and efficiency.
Power and Metal Plants
Implementation of thermodynamics and material science principles.
Mechanical engineers are in high demand in Metal plants like steel plants.
Robotics and Mechatronics
Implement Robotic process automation as well as robotics to improve productivity and lower operating costs.
Design and production of new robotics systems.
Adoption of process automation for inventory management.
You might also like to read this: 12 Essential Skills Required to Become an RPA Developer
Is Mechanical Engineering dead in India?
Well, the one-word answer turns out to be NO! This evergreen field of engineering is just taking twists and turns to match the 'while in Rome, be like Romans' theme.
Yes! Growing with cutting-edge technology, mechanical engineering is nowhere near death. In fact, is slowly pacing the ladder to advance into yet another powerfully leading technology.
Still, if you find yourself lost in your career, you can choose to talk to our Industry Experts and get your queries sorted. Check us out Here!