Getting through a job interview opens the gateway to your dream job. But did you know that interview preparation is the real game-changer?
When you're 100% prepared, you feel more positive and confident during Job interviews. And this is a sign that you are only a few steps away from cracking the interview. Whether you're attending a virtual or in-person interview, prepping self-introduction, recalling previous achievements, and googling the commonly asked interview questions is not only enough. The sweet spot lies when you go beyond in preparation.
The interview might involve multiple stages, but the preparation formula and job interview tips are the same. Technical interviews will test your expertise and skill set, whereas the non-technical ones examine your sense of creativity, nature of work, and strategic thinking. But both kinds will look out for your interest, determination, and strong work ethic. So, remember to hold on to these expectations as you prepare for any job interview.
Ace Your Next Job Interview With 7 Simple Tips
For any job interview preparation, research the company's background, recent achievements, and trends in the industry, review the applied job's description, identify how your career goals align with the company's goals, give a mock interview that has frequently-asked questions, take a skill test, and write down the questions that you'll ask the interviewer.
Implementing these kinds of research will let you visualize your performance and improve your answers before you appear for the actual league. You have to be careful about these tiny details while preparing for the Job interview: Being early, maintaining body language, carrying extra copies of your resume & portfolio, dressing up professionally, checking the internet connectivity (if the meeting is virtual), and much more.
In this blog, let's explore the most significant and impactful job interview hacks that will help you get through technical and non-technical interviews like a pro.
1. Learn About the Company & Job Responsibilities
Dive deep into the insights about the company- product/services offered, market position, vision, mission statement, past accomplishments, current projects, and future goals. You can find these details on the "About Us" or "Our Achievements" page of the company's website. You can also scroll through their social media pages to explore how they communicate with the world.
Skim through some of the employee reviews on Glassdoor and Ambition Box to identify interview challenges, hiring trends, and your side of expectations. It isn't mandatory to know all about the company. But, it is better to understand the company standards, way of business, management goals, values, and culture before you appear for a job interview. 
Review your job description and examine how your career goals align with the company's expectations. Look out for keywords to identify what kind of candidate is preferred by the company. Try to understand how they describe the character that you might be playing in the future. Assess how your skill set and nature of work align with the job responsibilities. These practices will help you become the ideal candidate for a job interview.
2. Identify Your USP
A job interview is an opportunity to pitch yourself and showcase your unique selling points. Prepare a list of sentences that will best describe you. Highlight your USPs in your interview responses. For example: Highlight your training school, the university ranks, key achievements, goals, expertise, soft skills, certifications, praiseworthy social activities like volunteering, etc. Write down precise statements to demonstrate who you are and how your expertise will add value to the company. Deliver these statements with utmost sincerity and clarity when you introduce yourself during the interview.
3. Practice Mock Interviews & Answer FAQs
Mock interviews are the best way to keep yourself tension-free during the interview. With Google's help, prepare a list of frequently asked questions based on your job role. Understand different perspectives to approach a question and pick the one that will fit the job role. Frame more genuine and precise answers. Try to answer those questions during your mock interview sessions. Try to ask for a minute when you get an unexpected question. Think about it and reply when you are ready. It is natural to be a little nervous and anxious. Your interviewer will also completely understand your state.
Most frequently asked questions in a Job interview:
Can you tell us about yourself? / walk us through your resume?
What are your strengths and weaknesses?
Where did you see yourself in the next five years?
Why did you choose to apply for our company?
What kind of work environment do you prefer?
What is your salary expectation?
What is the one professional achievement you are most proud of?
Why do you want to discontinue your current job?
What are you looking for in this job role?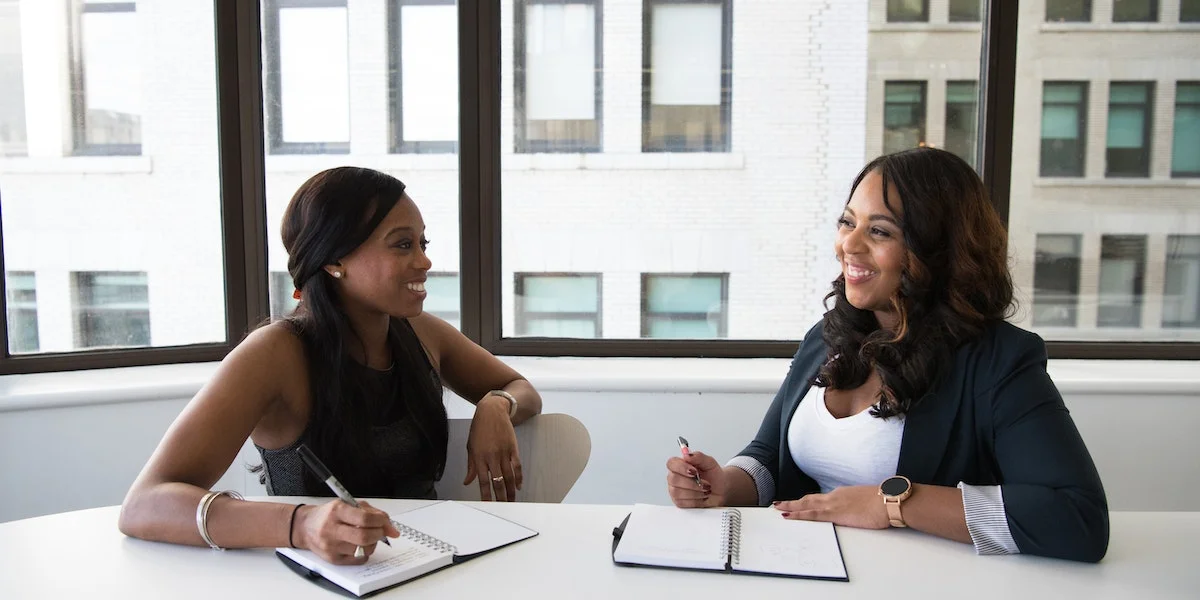 Also, prepare responses to the questions specific to your job role. For instance, you can read these articles on frequently asked interview questions and answers for JAVA and Data Engineering to ace your interview that demands such skills. You can also search and prepare interview questions specific to the company you've applied for. Ensure to draft interesting and value-added responses that highlight your expertise and strengths. Keep practicing until you feel perfectly confident.
4. Brush Up Your Skills
The most essential skill for an interviewee is active listening. Actively listen to the stories, instructions, and facts that the interviewer shares during the interview. Manage your time efficiently during the interview. Always try to keep your answers short and crisp. Be polite and genuine throughout the session. These things will gain you a rewarding first impression.
For a technical interview, take a skill test and analyze your strengths and weaknesses concerning the expected skill set. To improve your domain-specific skills, you can check out GUVI's zen classes that offer a wide range of IIT-certified, expert-led courses and learn the in-demand technologies and skills preferred by the industries today. Securing a professional certification and expertise will give you a competitive edge in Job interviews. 
For non-technical interviews, familiarize yourself with topics on domain-specific affairs, job techniques, handling corporate situations, behavioral & functional challenges, etc. Be it technical or non-technical interviews, the more you practice, the more you win at interviews.
5. Prepare To Ask Thoughtful Questions
The interviewer might confront you with one final question that will leave you clueless: "Do you have any questions for us?". You shouldn't pass it up because it might look like you aren't interested anymore. In such cases, ask meaningful questions to denote your interest without getting anxious.
For example, you can ask questions like:
What would a typical day in this position look like?
What challenges could this position help solve?
What would be my immediate responsibilities in this role If I am selected?
Can you tell me about the working culture in this company?
What is your favorite part about working at this company?
Pay attention to details, take notes throughout the interview, and clarify your doubts during this invite. Ask one or two such questions to exhibit that you're more interested in the offer. Do not ask personal or offensive questions.
6. Get Ready for the Big Day With Confidence
Confidence is the most suitable outfit for any job interview. The prepping process doesn't end with dressing up professionally.
Tips to get yourself Interview-ready on the day of the interview:
Give yourself a neat makeover, and wear well-ironed, wrinkle-free clothes.
Always carry extra copies of your updated resume and portfolio.
Make a checklist to organize and pick up your certificates, documents, resume, and portfolio in case of in-person interviews.
Familiarize yourself with traffic possibilities on the routes during the scheduled interview time and prepare your journey in advance.
Make sure you reach the interview venue early and hassle-free.
Pay attention to your body language: greet, smile and talk gently and politely.
Be mindful of the words you speak and create an effective impression.
Update your Linkedin profile since there is a high chance that the interviewer will visit your profile before the interview.
If you're sitting for a virtual interview, double-check if your internet connection is stable. Set up your camera in a place where you feel comfortable. Check if the environment is clutter-free with a plain background, and record yourself with enough lighting. Try to look at the camera when you answer the interview questions.
7. Follow Up With a Thank You Note
Following up is a final yet remarkable hack. After completing your Job interview, send a "Thank You" note to the interviewer or concerned HR. The note means that you appreciate the time, effort, and opportunity offered by the company. This practice will help you stand out from the pool of interviewed candidates.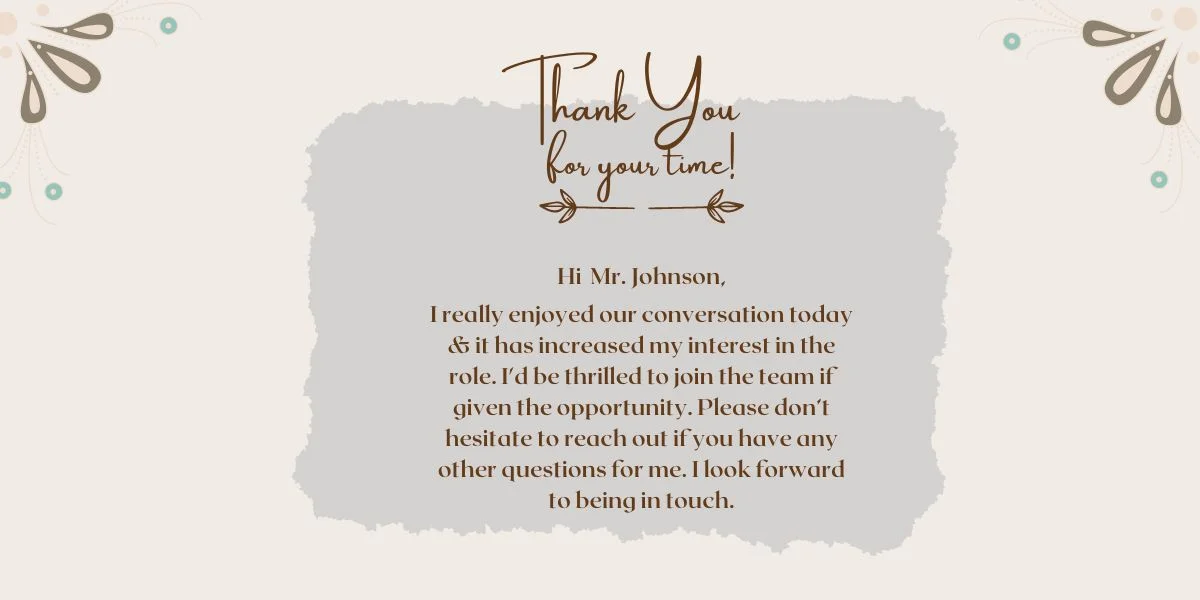 Also, it is a reminder that you're waiting for their response. You might send this note after a week's gap stating your name, application number, and interview date & time. Send this mail to the concerned HR only if you don't get a response within the discussed time frame, and do not spam.
Wrapping Up
With the world getting recession-ready, the competition for all kinds of job positions in top-tech industries is steadily rising. But, if you prepare for the interview with all your heart, you become foolproof to nail any job interview and secure a well-paying job with a 100% honest and professional impression. For that matter, you can rely on the above hacks. They will ensure hassle-free and effortless job interview preparation for you.

If you are looking for a comprehensive course that will quickly guide you through the interview essentials, Sign up and check out GUVI's 2-hr, expert-led interview preparation course, designed exclusively for perseverant job-seekers like you.
FAQs
1. How to prepare for an online interview?
The preparation steps are similar to the in-person interview. Keep your updated resume and portfolio copies on your desktop. Verify if you have a stable internet connection. Remove unnecessary tabs to identify the meeting tab effortlessly. Find yourself a quiet and comfortable place with adequate lighting. Use uncluttered background and make sure your audio & video is clear to the interviewer. Always look at the camera when you're responding. Sign in for the interview at the scheduled time. To avoid mishaps, be online 5-10mins earlier. Be careful with the clothes you wear, and make yourself look professional. 
2. "Why should we hire you?" – How to answer this question?
For this question, highlight your skills, qualifications, achievements, and certifications. Explain how different you are from other candidates. Describe your expertise and how it would add value to the company.
3. "What are your salary expectations?"- How to answer this question?
Every new position in any company has a pre-defined budget. This question is to understand if your expectations fall within the budget planned by the firm. Do some salary research on the websites such as Glassdoor, Ambition Box, and LinkedIn based on the job role you applied for. Get an average number, and fix up a salary range in mind. Always mention the salary range instead of quoting a number with total politeness while you answer these questions. For example, you can say, " Based on my skills, experience, and current market rates in the location, I would like to get compensated around 8LPA to 10LPA". 
4. What are HR interview questions?
HR interview questions are mainly behavior and personality-based questions. These questions are to understand if the candidate is a right fit for the company in terms of behavior, culture, and personality. You can answer these questions by explaining your strengths, soft skills, and characteristics. These questions will test your communication and adaptability skills. Some situational questions like, " How would you deal with a frustrated client?" can be asked. Answer in such a way that you empathize with the client. For example, you can say, " I am deeply concerned and worried about the inconvenience caused. I understand this is a huge mistake from our side. As a project head, I will take complete responsibility on behalf of the company to solve the problem in the next 24 hrs".
5. "What are your weaknesses?" – How to answer this question?
Everyone has a different set of strengths and weaknesses. So do you. To answer this question effectively, explain your drawbacks and tell the interviewer about the measures you've taken to overcome them. If you don't have a convincing backstory, you can also state that you are planning to overcome or in progress. This kind of response will give a good impression on you. For example, You can say, "I think I am weak at controlling my temper. But I am trying to nullify my anger at times with the help of meditation and yoga."