Let us find an answer to this question here: can a mechanical engineer become a data scientist?
Mechanical Engineering is one of the oldest branches of engineering that combines engineering physics & mathematics principles with materials science. Using mechanical engineering one can design, analyze, manufacture, and maintain mechanical systems.
Now, that speaks for the skills you require as a mechanical engineer, isn't it? Coding or data analysis or any other Data Science skills for that matter comes nowhere near the requisite mechanical engineering skills. Then, can a Mechanical Engineer become Data Scientist?
Time and again, the alumni of Zen Class GUVI have proved that, Yes! A Mechanical Engineer can become Data Scientist.
Check these testimonials that speak for themselves:
If you dig deeper, you will understand that Data Science facilitates individuals & organizations to efficiently comprehend enormous data from numerous sources and emanate valuable insights to produce smarter data-driven decisions.
That said, the top skills required to become a Data Scientist include:
Statistics & Mathematics
Analytics & Modeling
Computing & Programming
Data wrangling, Data Visualization
Excellent Communication
Intellectual Curiosity &
Machine Learning Know-how
Moreover, Data science approaches can enable mechanical engineers to anticipate any of the higher level problems before they happen. Also, appropriate analysis, visualization, and prediction techniques can be implemented to assess equipment performance and other factors that might negatively affect the workflow.
That is to say, mastering data science would benefit you in not one but multiple ways, even if you are a mechanical engineer.
Mechanical Engineer to Data Science:
We are extremely happy to share that our Zen Class student Karthigeyan got placed as Data Scientist at Integra Global Solutions.
Karthigeyan, who was a mechanical engineer found his exciting career traversing to Data Science. Hear directly from the Data Scientist!
Mechanical Engineer to Data Analyst
Our Zen class student Mohamed Ishtiyaque changed his career from professor to Data Analyst with GUVI. If you ask us: Can a mechanical engineer become a Data Scientist? Then, Mohamed Ishtiyaque is one of the answers that we can give.
He has tried everything that helped him learn the basics and then traverse from there.
He has very rightly said that it's not the number of projects that matters but the outcome that you learn from each of the projects is what really makes the difference. One thing we need to note here is that every project is based on one or more real-world problems and their plausible outcomes. So, we get to learn a lot from every project.
In this video, Mohamed Ishtiyaque has stated everything from his background to the projects that he took and his interview experience. Hear out what Mohamed Ishtiyaque did to become a Sr. Data Analyst from being a mechanical engineer.
We indeed have multiple Diploma Mechanical to Data Science transitions in GUVI. These Mechanical Diploma passouts have happily switched to Data Scientists with a soft push.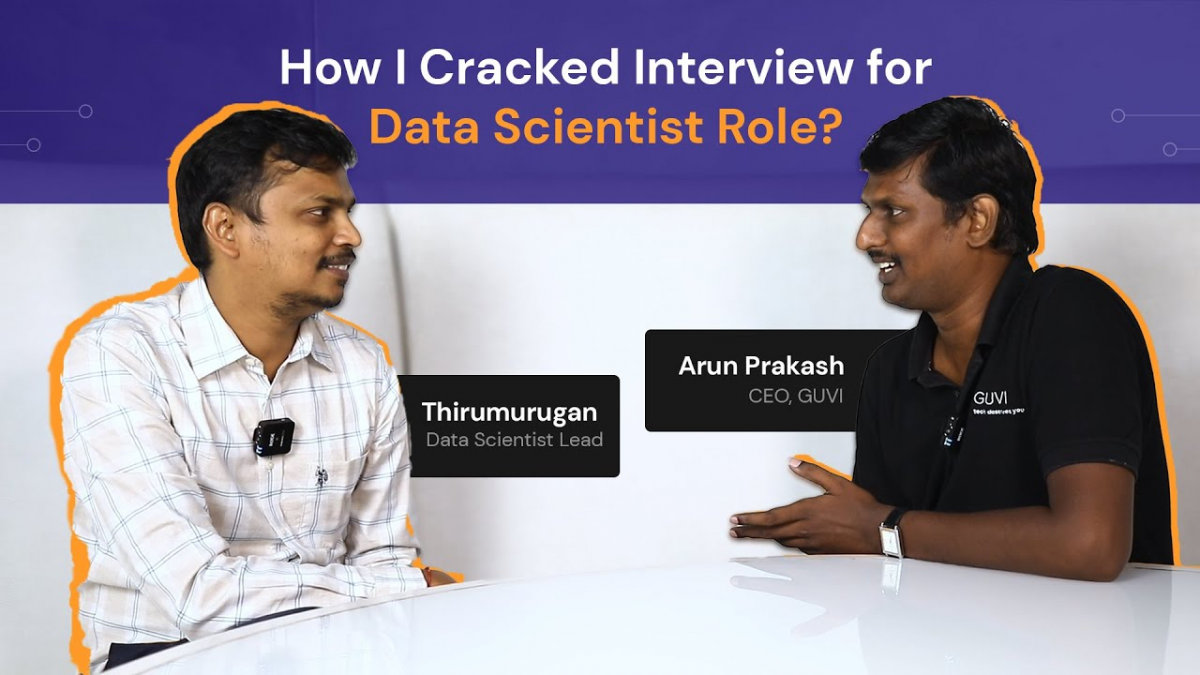 Indeed our Alumni statistics strongly prove that one can become a Data Scientist after pursuing mechanical engineering also.
These learners have made their magnificent transition from Mechanical background to Data Science. And they rightly claim that this transition is very much possible.
We know, this is very intriguing. So, here is something for you that you might get started with. You can step into Data Science with this kickstarting video.
Join Data Science in Zen Class GUVI with absolutely 0 Coding knowledge and make your transitional journey into Data Science.