Can Mechanical Engineers become Software Engineers? Yes! It's a proven statement we like to put up here: in the digital world, every aspirant can pace up to build a career in the cutting-edge domain with the requisite skills. To cut the crab, acquiring software jobs is more skill-based than degree based.
Mechanical Engineering is an evergreen field that is now pixie dusted with software. Yes, an array of software is made for Mechanical Engineering use.
Whether you aspire to take your mechanical engineering knowledge to a new software level or completely traverse your field of career to software development, rest assured that both are possible!
Mechanical Engineering in the software world:
Mechanical Engineering is an extensive domain. In the current era, software has become an indispensable part of mechanical engineering. Now, there are lots of software that a mechanical engineer can have hands-on on. Some of the software which is a must for Mechanical Engineering are:
Designing software:
If you like to pursue a career in design, then a grasp on Designing software like Autocad, PTC Creo, Catia, Solidworks, etc. is essential.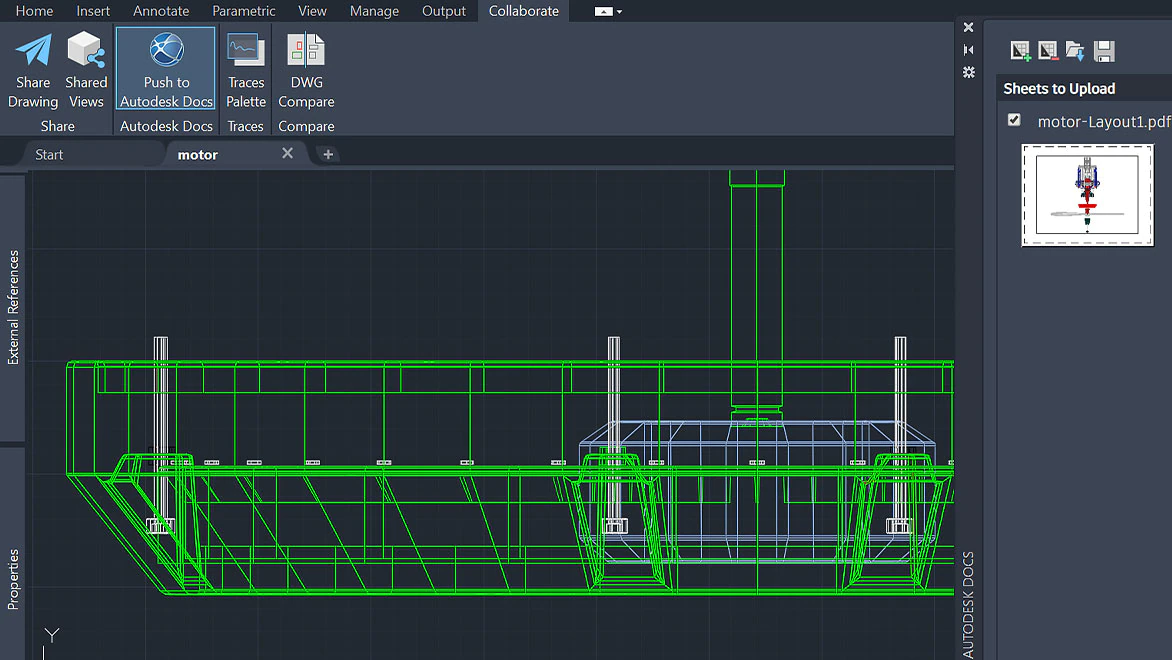 Analysis software
Physical testing has its own limitations. With the help of simulation and analysis, designers can visualise their products better. Software like Ansys, Matlab, etc. can help mechanical engineers maintain high-quality standards in design.
Coding
If you encounter any complex computational fluid dynamics (CFD) problems, then Python is the best go-to solution. So, knowing Python, Java or C++ is a good take while you are in a software touched mechanical engineering field.
Switch from Mechanical Engineering to Software Engineering:
Can Mechanical Engineers become Software Engineers? If you are aiming for a transition from Mechanical Engineering to Software Engineering then the ocean is the limit!
Please have a look at how our alumni Neelakandan coming from a purely mechanical background made his way to software development. Neelakandan is a Full Stack Developer who had his share of struggles getting there. Coming from a monotonous mechanical job, Neelakandan who always had an interest in software development joined GUVI with confidence and acquired the required skills.
The journey to software development from being a mechanical engineer was never a cakewalk for Neelakandan. But with persistence and confidence, Neelakandan made his streamlined path to Full Stack Development.
Neelakandan was determined and ready to take up every challenge on his way with ease of interest in the same. He says that anyone can learn any skill at any age if he or she pursues an interest in it.
According to Neelakandan, building projects had a distinct impact on his learning. The support from mentors and the constant motivation to leave no stone unturned in the process helped Neelakandan hugely.
He is a perfect answer to your query: Can Mechanical Engineers become Software Engineers?
Another inspiring story comes from Rahul. Listen to this!
For more inspiring anecdotes like Neelakandan, consider these.
How to switch your career from Mechanical engineering to Software Engineering?
1. Work on the coding skills
Coding, as you know, is an integral part of software development. No software developer can back out when it comes to programming languages. You ought to frame a good practical knowledge of programming languages starting from Python to Java, C++ and others.
2. Build projects from scratch
Nothing can help you learn better than building a project from the ground up. While building a project, you will encounter a number of topics that you might have otherwise missed. When you encounter problems and start working on those, your problem-solving and critical analytic thinking are triggered.
Learning by doing is always the best method. So, try and build a good project portfolio to make a standout entry into the software world.
3. Practice and Practice
Practice helps you master any skill. Coding and other software skills are no exception to this rule.
Our award-winning practise platforms- Codekata, Webkata, and MicroArc are the best platforms you can stick to.
4. Build your communication skills
Well, common to all professions, communication skills are what will make employers identify that you have the required skills.
5. Get ready to work in a challenging environment
Not that software is any more challenging than mechanical. But definitely taking your educational background, the switch from mechanical to software would be challenging, initially. Get started with any opportunities that come your way. You get to learn a good deal when you work on industrial problems while in your corporate shoes.
6. Be open for multiple interviews and grab the right opportunity
Gain the confidence to crack the interviews as they come your way. Hold onto the right one that you receive and give your best.
So, Can Mechanical Engineers become Software Engineers?
Yeah, that is a definite Yes! And what better place to make such a huge transition from Mechanical Engineering to software? Zen Class, GUVI it is!
We at GUVI make it a point that anyone with zero programming knowledge can kickstart their journey in the most advanced fields of software. What we make sure of is the curriculum starts from the basics and touches the peak of the content. So, you get to learn it from the ground up and develop multiple big-size projects from there.
For more information on the courses and boot camps, check here!