Do you use Google Maps or any such application in your day-to-day life? If yes, we can't deny the fact that our life has been completely dependent on technology. We rely on technology so much that even to travel from one destination to another, we take help from Google to find the shortest distance such as Google Maps.
There are more such applications on which we rely upon. All thanks to Machine Learning applications has made our life easier by providing some of the best applications in the real world. In this article, we'll be going through some of the best applications of Machine Learning which you must definitely know being in this tech-driven world
Before that, let's understand
What is Machine Learning?
Machine Learning is the sub-branch of Artificial language that majorly focuses on the usage of data and algorithms to produce some valuable output. It is a method taught to computers to act like humans by providing some of the characteristics humans have.
Now, the next question which arises in your mind is Who's a Machine Learning Engineer?
A Machine Learning Engineer is one who follows certain methods/techniques to design a useful prototype. Machine Learning Engineers are always in huge demand as it is a growing technology. According to AmbitionBox, the average salary which Machine Learning Engineers expect is more than 7LPA (in India) and $11000(in the US).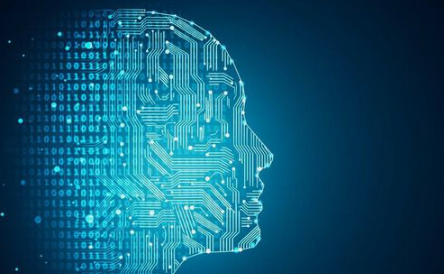 Now that you've learned a few things about Machine Learning, it's time to move to its application that shapes the technology.
Top 10 Machine Learning Applications You Should Know
1. Image and Speech Recognition
One of the best applications of machine learning is image and speech recognition. In image recognition, the machine detects the image based on the characteristics provided to it in past experiences. For example, a system identifies the image of a car by verifying it with previously stored attributes such as shape, size, structure, etc. Also, this method is used for further analysis like face detection (which is now used in colleges and companies for attendance, and many more), pattern recognition (mobile lock system)
The speech recognition system where the machine learning system measures the number of words spoken thereby representing the speech signal. You might have definitely used the speech recognition system on Google and Youtube to search for the required results. Also, some examples include Siri, Alexa, etc.
2. Prediction in Healthcare
Healthcare has also applied machine learning techniques in applications for efficient diagnosis of the disease. Medical specialists use these techniques to predict the health condition of a patient and also how fatal a disease is. It learns from its previously stored data and predicts the result accordingly.
Millions of data (records of patients, drugs given, diseases) are stored in the database, and on the basis of this, the system predicts an output that is efficient, less time-consuming, and also requires no manpower. The application can be used in the identification of problems, prediction of patient health, etc.
3. Self-Driving Cars
Technology has grown to a greater extent such that we even have self-driving cars where manual push is not required. Self-driving cars use a learning algorithm where the system functions by collecting information through the behavior of the surroundings (taking data from sensors and cameras) and performing an action based on the surrounding.
Tesla is one such example which is a self-driven car that uses an unsupervised learning algorithm to function. It works on Deep Learning algorithms and sensors and drives the car with no driver and with efficiency.
4. Fraud Detection
The next important machine learning applications include fraud detection. To avoid fraud, machine learning uses an algorithm that checks malware attacks on the system. Many online payment apps use this fraud detection technique to avoid online fraud.
They consider the difference between legitimate and illegitimate transactions occurring and on the basis of saved data consider whether a transaction is made by a genuine customer or not. The ML model scans the profile of the user thoroughly for any kind of suspicious patterns.
5. Predict Traffic Patterns
Google maps are the best example for the prediction of traffic patterns. It gives us the route to move to the desired location along with the time taken to cover it. Also, this application checks the current traffic on the route leading to the destination and thus asks us to change the route to some other where less traffic is predicted.
Thereby saving our time taken to reach the destination. Thus, this app also uses the ML algorithm to predict the traffic based on the data stored and the route it is taking to.
6. Malware Prediction
Machine Learning techniques and methods are also applicable for detecting malware attacks in a system. It initiates a search in a device for any suspicious activities and makes the system to learn to use ML/DL techniques on the generated features to detect cyberattacks in the future.
The ML models collect unknown files and categorize them as malicious using behavior-based malware analyses. This is considered one of the best ML applications which reduces the risk of file corruption/any threat to the system
7. Transportation
ML has also helped you with transportation purposes/moving from one place to another. You can take the example of Ola, Uber, Rapido, etc. which automatically detects your location and when you enter the destination address, it helps you in finding the route and the cab. ML helps in providing a unique application to each individual and also, it gives you the recent addresses based on the previously entered data.
This is the best real-time application of Machine Learning which every individual of today uses in daily life. According to a research, there has been found more than 25% accuracy in delivery and pickup.
8. Video Streaming Platform
Gone are the days when people used to go to theaters for movies when you can get them at your own place. With over 100 million subscribers, Netflix holds the No.1 position in online video streaming platforms. You can get a variety of movies, web series, short stories, and many more in just one click.
Again, ML has played a very important role in this. Here, ML algorithms are used to check your interests and on the basis of which, whenever you open the app, you find something of your interest. ML algorithms scan your previously entered history, time, ratings given, and browsing behavior and provide you with something relatable.
9. Social Media
Next comes the best example of ML application which is social media. Social media is a power platform where people share their photos, videos, and text-based content and update their day-to-day life. Some examples are Instagram, Facebook, etc. which again work on ML algorithms.
Based on your scrolling behavior, searches, and content you upload, it provides you with something of your interest. You may find "People You May Know" section which is somewhere related to your latest searches. There are many features that are provided by ML algorithms/techniques.
10. Stock Market
Everyone is interested in investment and trading nowadays. The stock market has gained a name in many businessmen's mouths. Machine Learning methods are used for stock market prediction such as predicting fluctuations in the market, analyzing stock prices, and understanding customer behavior.
You can't deny the fact that stock market is dependent on ML and AI as in the US stock market, 70% the trading volume starts through algorithmic trading. ML frameworks help in identifying the analyzing technical indicators, social sentiment scores, etc.
Do have a look at the Machine Learning Course with IIT-CCE Certification which is a program offered to you at affordable prices where after completing the program you'll be helped to get placed in the top tech industry.
Conclusion
Machine Learning is indeed a growing future for ML engineers and it is going to make our life even easier than before. With all the Top 10 Applications of ML stated above, there are more such areas into which machine learning has stepped. You just need to learn its methodologies, and the model it uses to work on such domains. Once you're good at all the learning methods and models, you'll be ready to be an ML engineer.