Your Points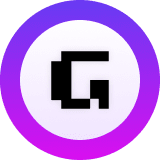 How It Works

Earn Geekoins by completing activities in CodeKata, WebKata and IDE.

Use the earned Geekoins to redeem rewards and premium rewards like Food vouchers, Coupon codes, Iphone, etc.

Enjoy these exciting offers and discounts before they expire.
Frequently Asked Questions
Once you redeem using your earned Geekoins, you will receive an email including all the details of the rewards & the respective coupon/discount codes.
Watch the course videos, complete the activities, assignments & problems in CodeKata, WebKata, IDE and you will earn Geekoins accordingly.