Description
Learn Product Management Interview Preparation with GUVI. Join over 3.2 lakh programmers in learning techinal course online.Trusted by 200+ top companies and 100+ colleges. Enroll Today.
Understand different tools to tackle product challenges
Outline and map your ideas towards adoption
Develop a clear sense about handling products
Level up to ace product interviews and sessions
And finally, crack the Product Manager interviews.
20 Lakhs Highest CTC
60 % Average Salary Hike.
7500 new jobs being posted online every month
Globally Recognized GUVI Certification
16 On-Demand Videos
Self Paced – 100% Online Learning
One year Access
7 days Refund policy
Preparing for Accelerated Product Management & Marketing careers
Pre-requisite
This course has no prerequisites. You do not need to have a technical background, just a passion for designing products
Syllabus
Product Management
13 Exclusive Lessons
English
Padmini Janaki is a Product Enthusiast with 9 years of experience with consumer behaviour, UX and Product Management. She runs a Product media line called theprodcast where tech product management is discussed as podcasts, blogs, and vlogs. Padmini also runs Product communities in India and love talking in Product conferences and events.
Certificate will generate only after successful completion of the course
Certificates are auto-generated
Limited Time Offer
You are a registered GUVI user. Enter your password to continue. Invalid password Login Successful
Create your account with GUVI to proceed with the payment. Password does not match
I was not able to crack any interview. I was looking out for a solution that would clear all the barriers. This PM course has solved all my problems and gave me confidence. The mentor explains all the concepts clearly and it was easy to understand.
I have been working in a corporate company for years but, I had trouble in the promotion. I saw the PM course ad on Instagram and I enrolled myself in. The course was really helpful in getting me promoted.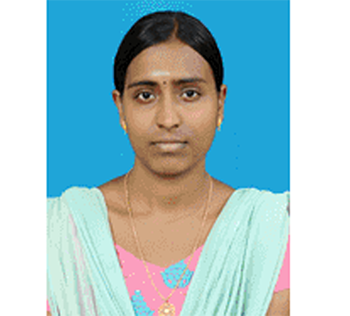 I have attended a couple of workshops hosted by Padmini janeki. She would explain all the concepts easily and all her workshops would be interesting. When I saw that she has designed a course, I enrolled in and I am very satisfied with it and would recommend it to all the working professionals.
Frequently asked questions
Why GUVI?
Guvi is an IIT-M , IIM-A incubated company located at IITM Research Park, Chennai. We help students easily master any programming skills so that they can acquire and effectively apply the knowledge and skills necessary to thrive in their careers We offer AI powered practice exercises, instructional videos, and a personalised learning dashboard that empower learners to study at their own pace.
For how long can I access these course?
You will get lifetime access to the course, you can access it anytime.
Is it 100% online learning or should I come in person for any specific course?
It is a 100% online learning course package and there won't be any necessity for you to be present in person.
Will I become a Product Management candidate after this course?
Yes, you will know the set of skills and how to approach the interview.
What is the refund policy?
Customer satisfaction is our first priority. If you are not satisfied with the course, send a mail to
[email protected]
with the reason for refund and your feedback on the course with the subject line "Product Management Course – Refund" , within 7 days of purchasing the course. Your refund will be processed immediately.
Should I know coding?
Not required because Product Managers are not expected to code.
How will I get the certificates?
You will get a digital certificate after completion of course.