Description
For those people interested in game development but want tolearn it in an interesting and fun way? Learn this in-demand and famous pygame and master the creation of mini arcade games easily. Stand out among your peers by adding this valuable course to your resume.
Verified certificate
Codekata – Gamified coding Arena
MicroArc – Quick Quizzes to enhance your skill
Self Paced – 100% Online Learning
Lifetime Access
Forum Support – Clear doubts at any point of time
Top skills you will learn
Python game development
New parts of unexplored python
Standing game concepts
Pre-requisite
No prior knowledge is required
Job opportunities
Begin your Game development career with this course.
Pygame
10 Exclusive Lessons
English
Certificate will generate only after successful completion of course
Certificate is generated for every course individually
Certificates are auto generated
Arun Prakash
Kyle is a Microsoft Certified Trainer (MCT) and a certified Microsoft Office Master Instructor and has been teaching and consulting
for the past 10+ years on various computer applications, including;
Microsoft Office Suite 1997, 2000, XP, 2003, 2007, 2010, 2013Excel, Word, PowerPoint, Outlook, Access and Visio
SharePoint End-User 2007, 2010, 2013
VBA (Excel and Access)
Adobe SuitePhotoshop, Illustrator,
Fill the below form to enroll in this course
You are a registered GUVI user. Enter your password to continue. Invalid password Login Successful
Create your account with GUVI to proceed with the payment. Password does not match
CODEKATA
Get access to the platform that helps users to practise multiple programs that are curated by the experts from the industry. CodeKata involves the concepts of gamification and personalization with 1000+ problem statements.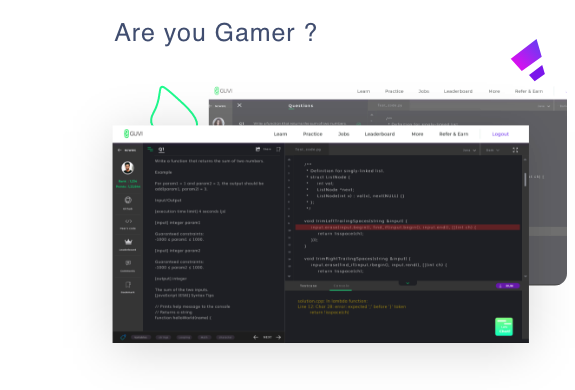 MicroARC
Get access to MicroARC an AI powered self evaluation platform with a very huge question library. It is a standardised skill evaluation test that gives users the added advantage to self-evaluate themselves to know where they stand among their peers. MicroARC score is one of the main factors that recruiters look for in a profile.