Description
Learn In-demand skills like Python and MySQL, practice programming through gamified platforms Codekata and MicroARC. Evaluate yourself through 5 Mock interview assessments. Prove yourself to get interview opportunities in 5 product companies. Begin your career.
Certification – Individual certification for each course
Self Paced – 100% Online Learning
Codekata – Gamified coding Arena
MicroArc – Quick Quizzes to enhance your skill
Forum Support – Clear doubts at any point of time
5 Mock Interview test- Mock Interview Assessments
7 days Refund policy
5 interview opportunities in product companies*
*Only for passedouts between 2015 and 2020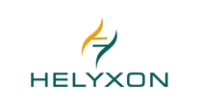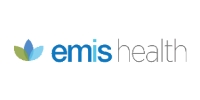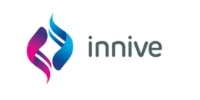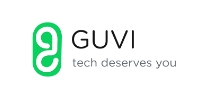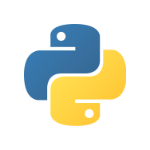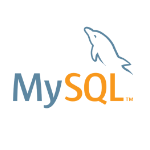 Get trained in the most on-demand skill of Python and MySQL from the experts in the field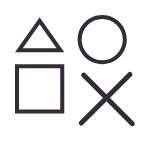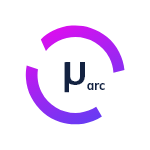 Practice 500+ Interview Questions in our gamified practice platforms CodeKata, MicroArc and Mock Interview assessments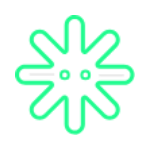 Prove your coding skills by earning 20000 Geekoins in Codekata platform and get 5 interviews scheduled for you in top product companies.
Top skills you will learn
Basic programming concepts, Core python, basic database concepts and MySQL
Minimum eligibility
Any branch of engineering or computer related background
Job opportunities
After this you can work as software intern, junior software developer,API developer, Automation testing engineer and various other software jobs

Python
Python
34 Exclusive Lessons
53 hrs
English
MySql
MySql
34 Exclusive Lessons
39 hrs
English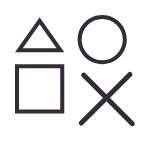 Codekata
Codekata
1000+ programming problems for practice
Codekata is a gamified programming practice platform with more than 1000 problem statements.
The problem statements are created by industry experts and categorized based on the concepts
Codekata involves the concepts of gamification and personalization and currently supports 22 programming languages.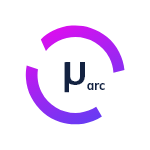 MicroArc
MicroArc
Self evaluation test platform
MicroARC is an AI-powered self evaluation platform with a very huge question library.
MicroARC is a standardised skill evaluation test that enables the user to know where they stand in a particular technology.
Similar to Codekata, MicroARC also involves the concepts of gamification and personalization.
Mock Interview Assessments
Mock Interview Assessments
5 Mock Interview Assessments for interview preparation
Prepare yourself before the actual interview with 5 mock interview assessments which consists of 2 rounds(MCQ and Programming). Get the real experience of interview before appearing into one.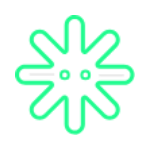 5 Job opportunities
5 Interview opportunities
Get interview opportunities in 5 different product companies
Prove your coding skills by earning 20000 Geekoins in our Codekata Platform and get opportunities for 5 Job interviews in various product companies.
Once you reach the expected Geekoins, we will schedule the interview based on your availability.
Certificate will generate only after successful completion of course
Certificate is generated for every course individually
Certificates are auto generated
Fill the below form to enroll in this course
You are a registered GUVI user. Enter your password to continue. Invalid password Login Successful
Create your account with GUVI to proceed with the payment. Password does not match
"I was new to programming, Python course in GUVI helped me to learn Python from basics. The videos were explaining the concepts very clearly and the Codekata platform made it interesting to spend time for learning."
"Interesting videos and way of teaching is very good. I could able to understand even advanced concepts with ease. It helped me to grow my skills as a developer. "
"GUVI has not only taught me coding but has carved the skills in the mind. I can confidently say that this opportunity has moulded me to its best for this digital world"
Frequently asked questions
How long will it take to complete the course?
In an average, the courses can be completed within 45 days. This includes Courses, Practice platforms, Mock Interview test.
Is it 100% online learning or should I come in person for any specific course?
It is a 100% online learning course package and there won't be any necessity for you to be present in person.
What is the minimum eligibility to join this course?
There is no eligibility for joining the course. But for getting the job interviews, you must have completed degree on any branch of engineering or other computer related academics and you should have passed out of your college between 2015 and 2020.
What if I don't like the course after purchase?
Customer satisfaction is our first priority. If you are not satisfied with the course, send a mail to
[email protected]
with the reason for refund and your feedback on the course and mention "Career Kickstarter Pack – Refund" in the subject line within 7 days of purchasing the course. Your refund will be processed immediately.
Will I gain access to any sort of Forum support?
Yes. You will gain complete access to our forum support to connect with our fellow aspiring users.
Are there only 5 companies hiring through this pack?
No. 5 companies that are mentioned in the website are only few of the companies hiring through GUVI. Those companies are directly supporting the "Career Kickstarter Pack". GUVI works with more than 150 companies for their hiring needs. You will be given interview opportunities in any 5 companies based on the need of the company.
How can I be eligible for the interview process?
Prove your coding skills by earning 20000 Geekoins in Codekata alone. Once you reach the expected Geekoins, we will schedule the interview based on your availability. You can send a mail to
[email protected]
to know the status of your interviews.
Are there any extra fees is charged for Certificates or Job Interviews?
No. Rs.3999 includes everything including the Courses, Practice platforms, Certificates, Mock assessments and Job Interviews.