What is 'Big Data?
Do you know that- Big Data is constantly building around us? From the email transactions to Patient check-up records & medicine details, e-commerce shopping details, & interesting Cricket statistics everything adds on to Big Data. The large volumes of structured, unstructured, and ambiguous data around us can be coiled up and called Big Data.
Any and every data adds-on to becoming Big Data.
So, that implies, Big Data is a large, diverse set of information that is growing at an exponential rate.
How BIG is this Big Data?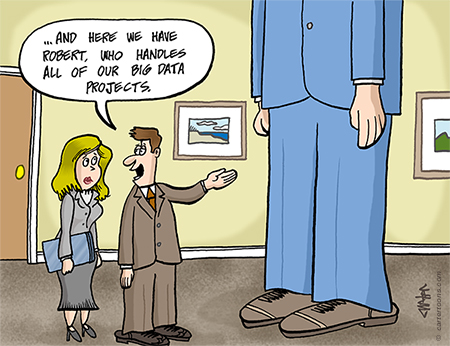 They say the Data never sleeps! True enough!
As per Big Data Statistics 2022,
an individual generates 1.5 GB of data per day. And about 1.7 MB of new information every second.
Hold on! If only messages, images, music, and video add to this amount? Then imagine- what the enterprises, IT, health, finance, and all the other industries around us together would be contributing to this data volume!
According to the estimates, worldwide cloud revenue will reach $474 billion in 2022 as a result of the ongoing epidemic and the growth in digital services.
Not surprisingly enough, this data is too huge to be analyzed manually. So, we need to access complicated analytical tools and software to read this ever-growing planet of Data and make the least sense out of it.
Structured Data or the more organized data that is more or less managed to some extent contribute to a good amount of information. However, unstructured data is all the unorganized information that can make good sense if worked with properly.
95% of businesses cite the need to manage unstructured data as a problem for their business.
Here come the cutting-edge analytical tools into the picture. These tools involve Artificial Intelligence and Machine Learning. They help us spot patterns and sketch this data into a usable form of information.
What is the use of Big Data?
Data, undoubtedly, is changing our world and the way we live, at an unprecedented rate.
Big data is so much deeper and broader than that. There are 10 major areas in which big data is currently being used. We see the use of big data as an excellent advantage in practice. Moreover, within those areas, you can put data to almost any purpose.
1. Understanding the Target Customers
Do you know who rules the world? If you watch the movie The Corporations– Directed by Mark Achbar, Jennifer Abbott, 2003, then you would know better! The giant corporations who can shape the way their customers think are the real king. Most importantly, their ability to manipulate consciousness and irresistible convincing powers help them nurture their best customers.
What better example than Netflix and Amazon? These platforms tend to understand their customers inside out and provide value-adding offers, must-watch, might-like, and other options by tracking their interests and preferences. And we customers are so much happy to use them that we keep visiting them back again and again.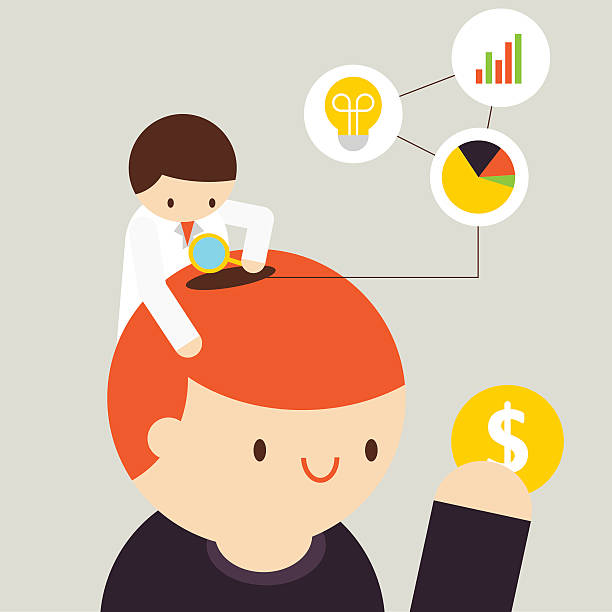 In this case, big data is used to better understand customers and their behaviors and preferences. So, to cultivate a complete picture of the customers, companies have started expanding their traditional data sets with social media insights, browser logs, etc. The main objective, in many cases, is to create predictive models & nurture customer interests.
It leads to improved customer interaction and good relationships.
Read more on how to improvise on target audience here
2. Optimising Business Processes
Optimizing business processes is another key utilization of Big Data. Marketers and vendors can optimize their products based on predictions generated from collected customer data, web search trends, and further aligned data.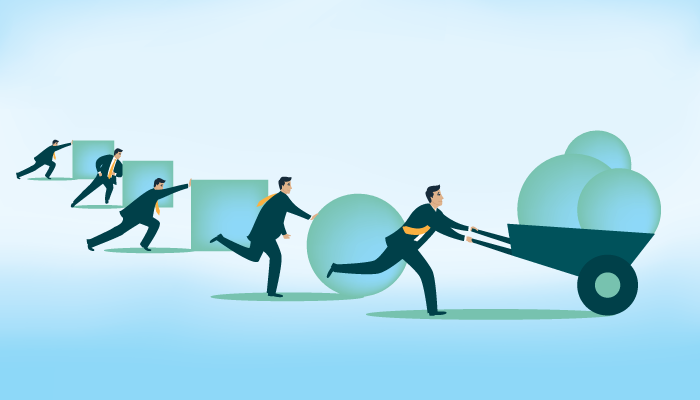 Now, how to fuel operational excellence with process optimization? Some of the best parameters you can check are
Improving networking and effective communication
Automating processes and eliminating redundancies
Monitoring performance and Streamlining workflows
Forecasting changes & mapping the improvements
Minimizing cost and maximizing throughput
and more
So, what are the roles of business process leaders? Furthermore, what qualities should they have to avoid mistakes and achieve success?
Another movie that gushes in my mind is Startup.com, directed by Chris Hegedus and Jehane Noujaim in 2001. It is a documentary that deserves the attention of entrepreneurs and business people. Above all, the movie focuses on business processes, covering several topical problems in business. A well-to-do company falls prey to the consequences of incompetent management and incorrectly placed accents. It demonstrates the secrets of maintaining a healthy atmosphere. It sinks in the belief that keeping the team positive in a crisis is crucial.
3. Improving Sports Performance
What better movie than Bradd Pitt's Moneyball directed by Bennett Miller in 2011. This sports biopic can be an all-time motivator for many modern entrepreneurs. Above all, the movie story revolves around the fundamental changes in life and the changing rules of the game.
Data Visualization and big data are certainly improving sports performance immensely. By tracking the performance of the sportsmen and comparing those with the competitor performances, coaches can improve their player performances drastically.
Also, other related parameters like the climatic conditions, soil, weather, etc., can help in improvising team performances.
Read more about Data Visualization related to Cricket here.
4. Performance Optimization
If you are a book person, then the book: Atomic Habits by James Clear is a good read. It is the most comprehensive and practical guide on how to create good habits and giveaway bad ones. Above all, getting 1 percent better every day is the baseline of this must-read book.
Furthermore, the movie Rocket Singh– Salesman of the year, directed by Shimit Amin in 2009, will surely keep you engaged with its inspirational plot. It is said to be a good watch for all beginners, entrepreneurs, and budding managers.
The movie portrays the core methods of working with clients. Then, you may watch the story to form a good understanding of the relationships between buyer and seller.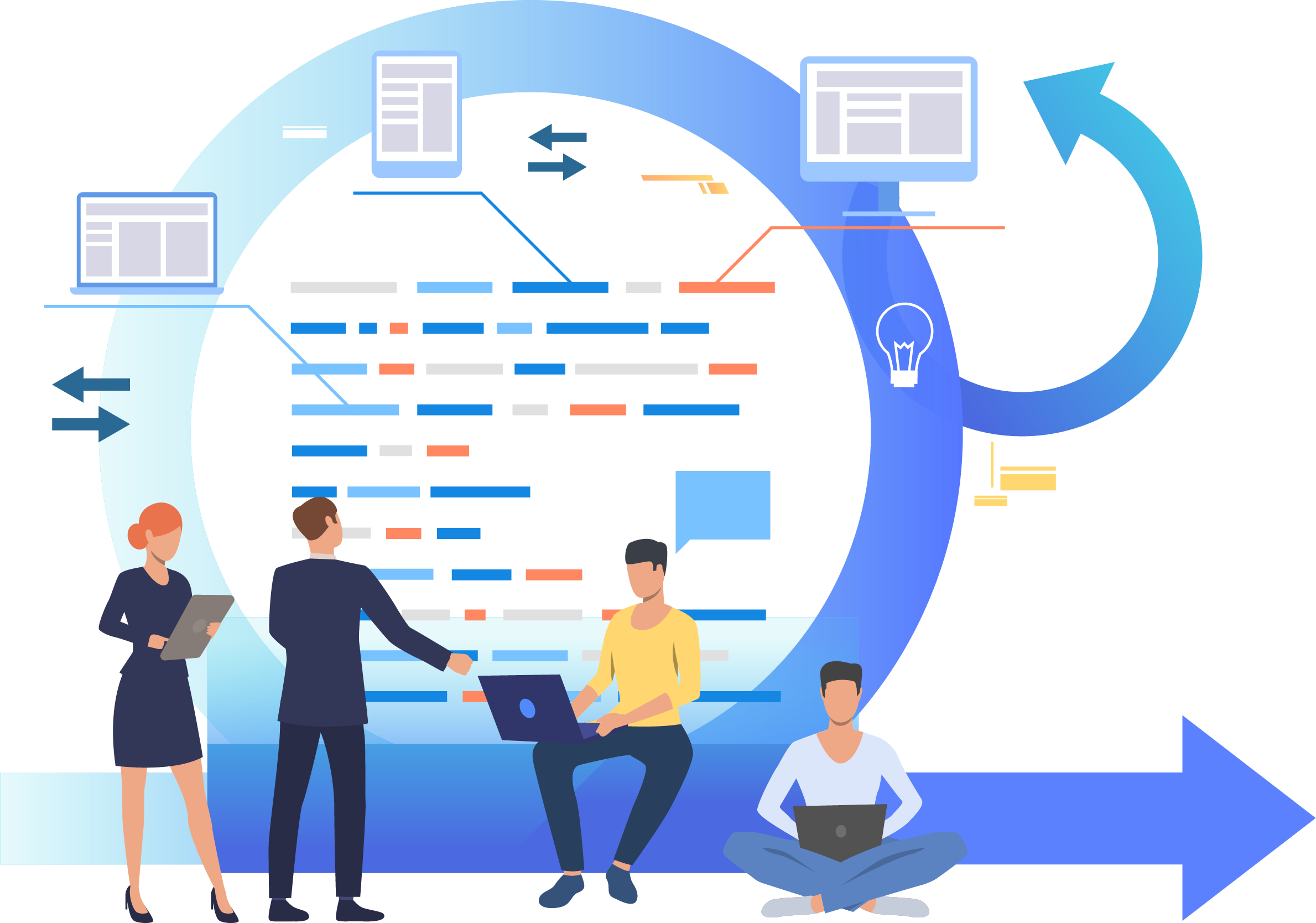 Also, the underlining fact is that performance optimization has many parameters tied up alongside. The client-customer relationship, human habits & behavior, climatic conditions, management strategies, etc., impact the performances, and optimizing them would mean working on all of them one at a time.
5. Improving Healthcare and Public Health
You go to the hospital and get your registration done. Say, the next time you rush into the hospital and forget to carry your file and papers. Then what? No problems! WHY? Thanks to Big Data. Hospital records and maintain those reports, you see!
The current pandemic tracking and vaccination records are the best examples that speak for How Big Data is used in Healthcare and Public health?
That is to say that the hospitals, researchers, and pharmaceutical companies, one and all, are adopting big data in the process towards improving and advancing healthcare.
6. Financial Transactions
You go to a shop and buy stuff worth ₹200/-. If you fall short of cash, you can easily 'Paytm Karo. Likewise, online digital money transactions are the most advanced examples of How Big Data is changing the ways financial transactions take place.
Again, have you watched the movie: Too Big To Fail?
Shall I call it a yes! Above all, the film stands on real events. At the center of this Curtis Hanson directed plot, you will find Finance Minister Henry Paulson. After leaving his top job at Goldman Sachs, he strives to tackle the problems arising during the global economic meltdown.
7. Optimising Machine Performance
Firstly, automation is driving the technology steadfast. Google's self-driving cars and image processing devices are wonderful examples of optimized machines. Extraordinary GPS as well as powerful computers and sensors augment the car's performance.
Do you know, in Ireland, there is a grocery chain Tescos? It mandates its warehouse employees to wear armbands. Why? It then tracks the goods they take from the shelves, allocates tasks, and even predicts completion time for a job. Interesting, isn't it?
Again, have you heard about Cryotherapy machines? Another great machine that works on Cryotherapy technology. It gradually absorbs the heat of the subcutaneous(under the skin) fat. Read about Cryotherapy machines here!
I would suggest you watch the movie- The Imitation Game(if you haven't already). Then you will know what is machine performance optimization all about. The movie shows how mathematics alumnus Alan Turing cracks the Nazi codes, through constant optimization of his math machine. He is also seen decoding the Enigma that cryptanalysts had thought unbreakable!
So, that is how Big Data study can help in optimizing machine performance for better and predictable/unpredictable results.
8. Improvising Science and Research
Do you keep wondering about the Robot Nurse that you might have seen in Big Hero 6 (A family/adventure movie directed by Chris Williams & Don Hall) or Android Kunjappan(A sci-fi comedy Malayalam movie directed by Ratheesh Balakrishnan Poduval)?
Implementations ranging from Robot Nurse to the scrutinized Census data and other government collected data are helping the Science and research areas mature at a surreal rate. Researchers can access and analyze any set and volume of data and open up new sources to Scientists.
We don't need to go back long! Do we? The current pandemic has portrayed the most advanced research and scientific developments- be it the way- complicated ventilators were delivered to remotest clinics or fickle medicines transported far and wide.
Thanks to big data and its computing powers that facilitated us with the best comfort and care!
9. Improving Security and Law Enforcement
Talking about Law enforcement- Enemy of the State– starring Will Smith and Gene Hackman portrays a thrilling adventure track about government surveillance.
Though the movie was released in 1998, it is still relevant today! And why? All thanks to the National Security Agency(NSA). NSA is actually doing nearly everything in the movie and beyond that! We can take outstanding lessons from this movie on security.
It's a perfect example of how security and law enforcement is impacted by the Data around us.
10. Media & Entertainment
Haha! The blog is a perfect example of how media and entertainment platform is hit with a bang by Big Data.
Moreover, if you look at the entertainment world closely, you would understand how the new equipment, advanced technology, and fancy instruments are augmenting the entertainment industry. Big Data is bringing in trending technology that is passed across all the various industries all around the world.
Play these games and learn while having fun!
Wrapping Up
So, the computing powers of big data are improving all the industries and processes at a striking rate. Do you want to master the techniques to analyze and make sense of big data?
How about taking a Big Data course from the masters? Explore here!
Leave your queries and suggestions in the comment section below. Also, you may leave your contact with us. We will get back to you soon for further queries and doubts!